What is the REAL meaning of James 5:15? (Deep Dive - Bible Study & Commentary)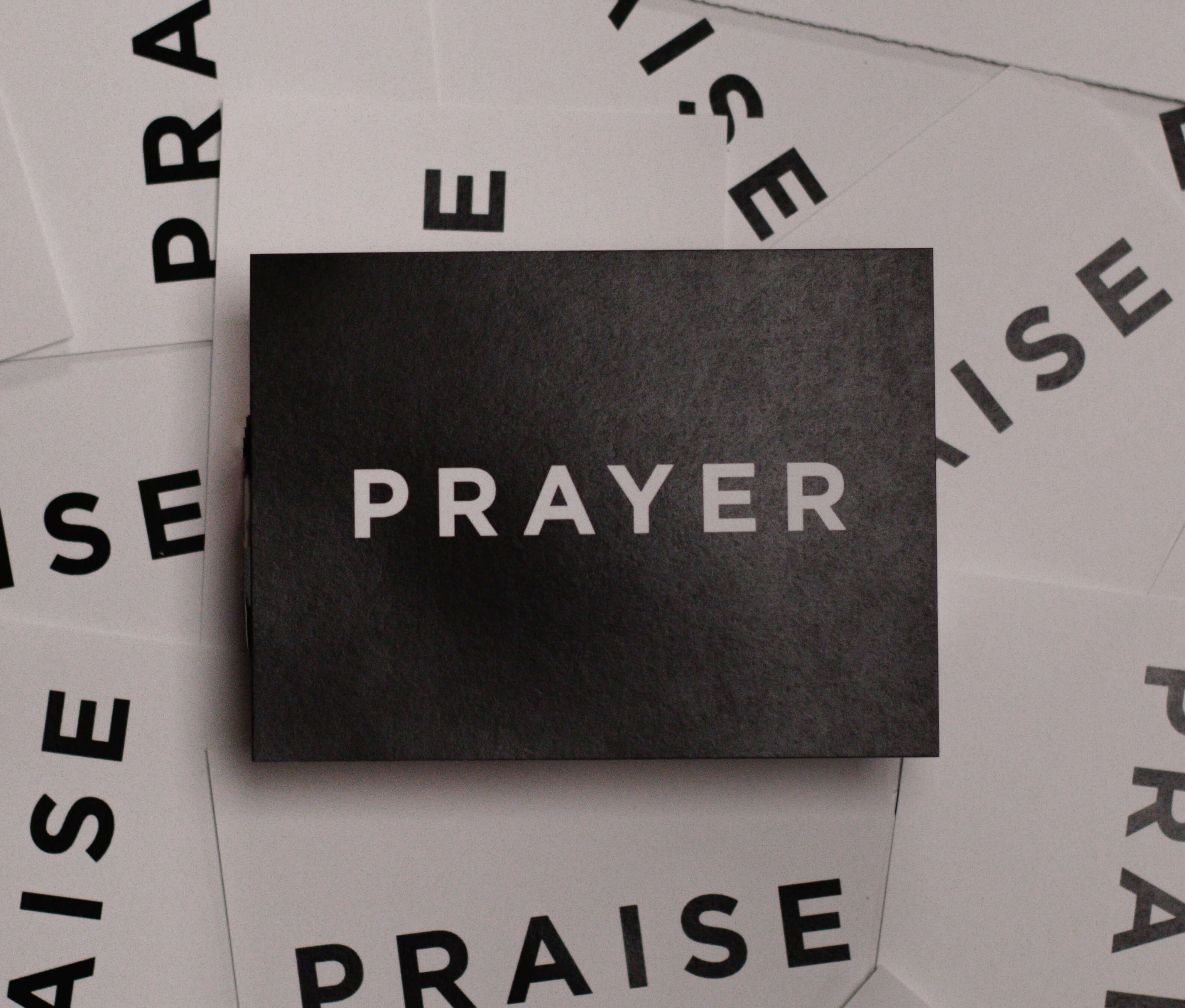 What is the REAL meaning of James 5:15? (Deep Dive - Bible Study & Commentary)
When we open the pages of the Bible, we find numerous instances where Jesus sought solitude to commune with His Father in prayer.
One of the most striking examples is found in the Gospel of Matthew, where He retreated to the solitude of the garden of Gethsemane on the eve of His crucifixion.
Throughout the Gospels, we see Jesus praying not only for Himself but also for others.
He interceded for His disciples (John 17 verse 9), for the children who came to Him (Mark 10 verses 13 to 16), and even for those who crucified Him (Luke 23 verse 34).
His selflessness in prayer serves as a compelling example of how we, as followers of Christ, should prioritize intercession for the needs of others.
In a world filled with pain, suffering, and uncertainty, our prayers have the power to bring healing, comfort, and hope.
In Matthew 21 verse 22, Jesus declares,
"And whatever things you ask in prayer, believing, you will receive."

 
This statement is a reminder of the potency of faith in prayer. To believe in prayer is to believe in God, who hears and answers, making all impossibilities possible.
Our faith in prayer is anchored in the belief that our Heavenly Father is not only attentive to our petitions but also able to move mountains on our behalf.
Who wrote James 5:15 and when was it written?
James 5:15 was written by Apostle James in the first century, making it one of the earlier texts in the New Testament, around AD 48–60.
What is the context of James 5?
The context of James 5 revolves around the importance of giving to the poor, patience in the face of trials, and faith-based prayer.
The early Christian community in Jerusalem, to which James wrote, was experiencing a range of difficulties.
One prominent issue was economic disparity, with many believers facing poverty and hardship.
This is a central concern in the passage, where the rich were rebuked for their mistreatment of the poor.
Additionally, the church members was encountering external persecution, and internal strife and conflicts were prevalent.
In the opening verses of the passage, James delivered a stern warning to the rich. He condemned their excessive wealth and the oppression of those less fortunate.
This message was particularly relevant to the early church community, where socio-economic disparities were evident.
James emphasized that earthly wealth is fleeting and warned of the impending judgement that awaits those who hoard their riches while neglecting the needs of the poor.
This passage reminds us of the importance of using our resources wisely and generously, in alignment with God's principles of justice and compassion.
Moving on in the chapter, James encouraged believers to exercise patience in the face of suffering and trials.
He made an analogy with farmers who patiently wait for the harvest, highlighting the importance of enduring difficulties with steadfast faith.
This passage reminds us that trials and tribulations are part of the Christian journey but assures us that God's ultimate plan is to bring about justice and redemption.
Therefore, we should remain patient and resolute in our faith, trusting in God's timing and purpose.
James continued by emphasizing the power of prayer in verses 13 to 18. there is great power in prayer that suppresses every spiritual weakness.
He encouraged believers to turn to God in time of sickness, highlighting the effectiveness of fervent, righteous prayer.
Remember the effectual fervent prayer of a righteous man is the one that avail  much.
"Is anyone among you suffering? Let him pray. Is anyone cheerful? Let him sing psalms. Is anyone among you sick? Let him call for the elders of the church, and let them pray over him, anointing him with oil in the name of the Lord." (James 5 verses 13 to 14)
The passage above is the key verses that dictates a clear responsibility to our spiritual leaders.
The subject of spiritual leadership begins with good deed of healing the sick believer and every sick people, it also emphasizes the use of oil as part of the faith healing.
The passage reminds us that prayer is not merely a religious ritual but a powerful means of connecting with God and seeking His intervention in our lives.
It is an avenue for healing, reconciliation, and restoration.
In conclusion, the passage explained the importance of restoring those who have strayed from the faith.
He called on believers to help bring back those who had gone astray, recognizing that such efforts can save a soul from death and cover a multitude of sins.
Therefore, this passage emphasizes the communal responsibility within the Christian community to support and uplift one another, especially during times of spiritual wandering or crisis.
It reflects the core Christian values of forgiveness, redemption, and reconciliation.
What is the message of James 5:15?
The message of James 5 verse 15 focuses on the power of faith in prayer.
The passage says, "And the prayer of faith will save the sick, and the Lord will raise him up. And if he has committed sins, he will be forgiven."
The core message of this verse centers on "the prayer of faith." It underscores the significance of having faith when we pray.
Faith is the cornerstone of our relationship with God, and it is through faith that our prayers become effective.
In the Bible, we find countless examples of individuals who exhibited extraordinary faith in their prayers.
One such example is the story of the woman with the issue of blood in Mark 5 verses 25 to 34.
"Now a certain woman had a flow of blood for twelve years, and had suffered many things from many physicians. She had spent all that she had and was no better, but rather grew worse. When she heard about Jesus, she came behind Him in the crowd and touched His garment. For she said, "If only I may touch His clothes, I shall be made well." (Mark 5 verses 25 to 28)
Despite her condition, she believed that merely touching the garment of Jesus would bring healing. The prayer of the faith cannot be intercepted.
Her faith was rewarded, and Jesus affirmed, "Daughter, your faith has made you well".
This story serves as a powerful reminder of the connection between faith and answered prayer.
As believers, we should always have faith when we pray that our prayers will be answered. We shouldn't see a problem as too big to be tendered before God.
God is capable, even down to the smallest request.
We exhibit our faith and trust in God by involving Him in all aspects of our lives, regardless of how significant or insignificant. Jesus commands us to
"Ask, and it will be given to you; seek, and you will find; knock, and it will be opened to you."  (Matthew 7 verse 7)
God is our Father, and the things we need are our heritage. However, He wants us to exhibit our faith in Him by asking Him and believing in His power to do exceedingly.
As Ephesians 3 verse 20 tells us, "Now to Him who is able to do exceedingly abundantly above all that we ask or think, according to the power that works in us."
When it seems like we aren't getting the result of our prayers, we should still remain in faith because all the plans of our heavenly Father for us are good.
In the old testament  Jeremiah 29 verse 11, God assures us,
"For I know the thoughts that I think toward you, says the Lord, thoughts of peace and not of evil, to give you a future and a hope."
We should always glorify God and trust in Him because He knows better, and He's definitely working things out for our good.
Proverbs 3 verses 5 to 6 encourages us to trust in God with all our hearts and lean not on our own understanding, acknowledging Him in all our ways, and He will direct our paths.
Also, the message of the verse declares that the prayer of faith will save the sick people while physical healing is certainly a part of this promise for physical illness, it extends beyond the physical realm.
Healing in the biblical context involves not only the body but also the mind and spirit. Prayer has the power to bring comfort, peace, and restoration to those who are suffering, both physically and emotionally.
As Christians, we are called to pray earnestly for the healing of our brothers and sisters in Christ.
Apostle Paul encourages us to "bear one another's burdens" (Galatians 6 verse 2).
When we lift up the sick man in prayer, we demonstrate our love and compassion for them, seeking their well-being in the name of Jesus.
The passage not only speaks of healing but also addresses the issue of forgiveness for sins.
Sin can have a detrimental impact on our lives, leading to guilt, shame, and even physical consequences.
In the Gospels, we encounter the story of the paralytic man whose friends lowered him through the roof to be healed by Jesus (Mark 2 verses 1 to 12).
Before healing the man, Jesus forgave his sins, saying, "Your sins are forgiven you".
The promise of forgiveness in the passage is a source of great hope for us.
It reminds us that no matter how far we may have strayed, God's grace is sufficient to cleanse us from all unrighteousness if we ask in prayer.
In 1 John 1 verse 9, we find the reassuring words,
"If we confess our sins, He is faithful and just to forgive us our sins and to cleanse us from all unrighteousness."
This promise encourages us to approach God in prayer with repentant hearts, knowing that He is eager to forgive and restore us.
Such promises never fails as God is not a respecter of any person.
Therefore, let us always remember the words of Philippians 4 verses 6 to 7 which emphasize the importance of prayer.
"Be anxious for nothing, but in everything by prayer and supplication, with thanksgiving, let your requests be made known to God; and the peace of God, which surpasses all understanding, will guard your hearts and minds through Christ Jesus."
"And the prayer of faith will save the sick, and the Lord will raise him up." meaning
"And the prayer of faith will save the sick, and the Lord will raise him up." means that faith-based prayer leads to divine healing and restoration.
This statement is a straightforward declaration of the power of prayer and the divine intervention of the Lord in case of sickness and healing.
Let's break down the meaning:
"Prayer of Faith" refers to a heartfelt, sincere prayer that is offered with steadfast belief and trust in God's ability to heal and restore.
It is not a casual or ritualistic prayer, but one filled with confidence in God's power.
"Will Save the Sick" indicates that the prayer of faith has the potential to bring about healing for those who are ill or suffering from physical, emotional, or spiritual ailments.
It implies that God responds to such prayers with His healing touch.
"The Lord Will Raise Him Up" signifies God's divine authority and ability to bring about restoration and renewal.
God will not only heal the sick but also restore them to health and strength. It implies a complete and miraculous healing.
However, on a deeper look, broader spiritual truths can be drawn from the statement.
First, the passage emphasizes the importance of faith in prayer. It implies that genuine faith is a prerequisite for experiencing the healing and restorative power of God.
Without faith, prayer may lack the impact described in the verse.
Also, beyond physical healing, the statement suggests that the "sickness" mentioned may extend to spiritual ailments such as sin, guilt, or a sense of spiritual brokenness.
It is not limited to physical sickness therefore requires spiritual healing. Through the prayer of faith, individuals can find not only physical healing but also spiritual restoration and forgiveness.
Additionally, the statement implies that God holds the ultimate power to determine the outcome of our prayers, and His purpose may extend beyond physical healing to include spiritual growth, sanctification, and divine timing.
Hence, the statement offers hope and comfort to believers facing illness or adversity.
It assures us that our prayers of faith are not in vain and that God is intimately involved in our well-being.
"And if he has committed sins, he will be forgiven." meaning
"And if he has committed sins, he will be forgiven." means the promise of forgiveness inherent in faith-based prayer and the abundance of God's grace.
Here, "he" represents an individual who has fallen into sin, and the verse assures that when this person turns to God in sincere repentance and prayer, forgiveness is readily available.
The meaning underscores the fundamental truth that forgiveness of sins is a core aspect of the Christian faith.
When we explore the meaning further, we recognize that forgiveness extends beyond a mere pardon.
It symbolizes our redemption from the bondage of sin and the restoration of our relationship with God. Through forgiveness, we are reconciled with our Heavenly Father.
Forgiveness is not just about erasing the consequences of our sins; it also signifies the work of God in our lives.
As forgiven individuals, the Holy Spirit empowers us to live righteous and godly lives.
Also, this statement highlights the depth of God's love for humanity.
He is willing to forgive us, not because we deserve it, but because of His boundless grace and love. This forgiveness is an expression of His unconditional love.
Forgiveness brings healing to the wounded soul. It mends the brokenness of sin and guilt, offering peace, comfort, and spiritual restoration.
Through forgiveness, we experience the healing touch of God's mercy.
Ultimately, forgiveness carries the deeper meaning of eternal hope. It assures us of our eternal destiny with God.
The forgiveness of sins opens the door to everlasting life and fellowship with our Creator.
Therefore, on one hand, this statement straightforwardly communicates the promise of forgiveness upon repentance.
On the other hand, it reveals the depths of God's grace, love, and power in the life of a believer.
It is a message of redemption, healing, and eternal hope that should inspire every Christian to seek forgiveness and walk in the light of God's mercy.
What is the difference in biblical translations of James 5:15(NKJV, KJV, NIV & ESV)?
James 5:15 New King James Version (NKJV) biblical translation:
"And the prayer of faith will save the sick, and the Lord will raise him up. And if he has committed sins, he will be forgiven."
James 5:15 King James Version (KJV) biblical translation:
"And the prayer of faith shall save the sick, and the Lord shall raise him up; and if he have committed sins, they shall be forgiven him."
James 5:15 New International Version (NIV) biblical translation:
"And the prayer offered in faith will make the sick person well; the Lord will raise them up. If they have sinned, they will be forgiven."
James 5:15 English Standard Version (ESV) biblical translation:
"And the prayer of faith will save the one who is sick, and the Lord will raise him up. And if he has committed sins, he will be forgiven."
There is no difference in NKJV and KJV. The difference is in the NIV and the ESV translations. 
"And the prayer offered in faith will make the sick person well" in NIV is replaced by  "And the prayer of faith will save the one who is sick" in ESV.
Although these two phrases are slightly different, they still emphasize the healing power of faith-based prayer.
Other differences are found in the interchangeable use of "him, they, has, have, shall, and will" in the various translations.
However, the four translations have the same meaning.
How do I apply James 5:15 to my Life?
Applying the message of James 5 verse 15 involves cultivating a life of prayer, praying with faith, and praying for healing and forgiveness.
The first step to living out the message is to cultivate a life of prayer. Prayer is the key that unlocks the power of God in our lives.
In the Bible, we see numerous examples of how prayer brought about miraculous healing and forgiveness.
The verse emphasizes "prayer of faith." To live out this message, your prayers must be characterized by steadfast faith.
Hebrews 11 verse 6 tells us, "But without faith, it is impossible to please Him, for he who comes to God must believe that He is, and that He is a rewarder of those who diligently seek Him."
In your everyday Christian life, you may encounter people who are suffering from illness, whether physical or emotional.
Take this opportunity to pray for their healing. In Luke 4 verse 40, we read about Jesus healing many who were sick.
Follow Jesus' example and pray for the sick, believing in the power of the prayer of faith.
In the body of Christ, we are called to bear one another's burdens and uplift each other in prayer.
Be intentional about praying for your fellow believers and sharing your needs with them. Your prayers can bring healing and transformation to their lives.
As part of your Christian walk, it's important to seek forgiveness for your own sins and extend forgiveness to others.
If God can forgive your sins at no cost, why can't you do the same for others?
Sometimes, we pray for healing or forgiveness, and it may not happen instantly. In such times, it's essential to be patient and persistent in your prayers.
In Luke 18 verses 1 to 8, Jesus told the parable of the persistent widow who kept coming to an unjust judge seeking justice.
Though the judge initially ignored her, he eventually granted her request because of her persistence.
Jesus used this parable to teach us to "always pray and not lose heart." Continue to pray with patience, knowing that God's timing is perfect.
Living out the message also involves expressing gratitude for answered prayers. When God heals the sick or forgives sins, it's essential to thank Him for His mercy and grace.
As you experience the power of prayer and witness healing and forgiveness in your life, share your testimony with others.
Your testimony can inspire faith and hope in those around you.
Most importantly, living out the message of this verse requires a deep trust in God's sovereignty.
Even when prayers are not answered in the way we expect, we must trust that God knows what is best for us.
What is James 5:15 prayer?
Heavenly Father, I come before You with a heart full of faith, believing in this powerful message.
I know that the prayer of faith can save the sick, and I lift up those who are suffering from illness and affliction to Your loving care.
Lord, I trust in Your healing power, and I ask that You raise them up from their sickness, just as Your Word promises.
May Your divine grace and mercy flow over them, bringing comfort and restoration.
Let Your love be their source of strength during this challenging time, and may their health be renewed according to Your perfect will.
Lord, as I pray this prayer of faith, I also pray for the strength to trust in Your timing and purposes, even when healing may not happen as quickly as we desire.
I pray for the spirit to always surrender to your will. Help me to glorify You in all circumstances, knowing that Your plans for us are always good and perfect.
Thank You for being our ultimate healer and source of hope. This I pray in Jesus' name, Amen.
Conclusion
It is important to understand that faith in prayer is not rooted in the power of our words or the eloquence of our requests but in the character and promises of God.
When we approach Him in prayer, we place our trust in His wisdom, love, and sovereignty. Our faith is not in our own abilities but in the One who holds the universe in His hands.
Consider the story of the centurion in Matthew 8 verses 5 to 13. This Roman officer approached Jesus with a request for healing, acknowledging that he wasn't worthy of Christ's physical presence.
He recognized the authority that Jesus held and believed that a word from Him would suffice.
Jesus marveled at the centurion's faith, declaring, "Assuredly, I say to you, I have not found such great faith, not even in Israel!" 
This illustrates how faith in prayer can move the heart of God.
As we strive to follow in the footsteps of Jesus and grow in power in our everyday life, let us remember that faith in prayer is not a passive wish but an active trust.
It requires us to persevere in prayer, even when circumstances seem bleak.
The call to become prayer warriors in the footsteps of Jesus is not a passive invitation but an active commission.
As we embrace this calling, we find that intercessory prayer is a powerful expression of our love for others.
Just as Jesus interceded for His disciples and the world, we are called to stand in the gap for those in need.
Apostle James exhorts us to "pray for one another, that you may be healed" (James 5 verse 16).
Our prayers have the potential to bring healing, restoration, and change to the lives of those we intercede for.
Therefore, our call is to become prayer warriors in large numbers, interceding on behalf of those in need and believing that God can do the impossible through our petitions.
That who has enough faith that cannot be moved. May we continue to grow in faith and belief in the power of God to change our lives through prayer, and may we always pray without ceasing.