10 Bible Verses about Community (Learn to Bring People Together)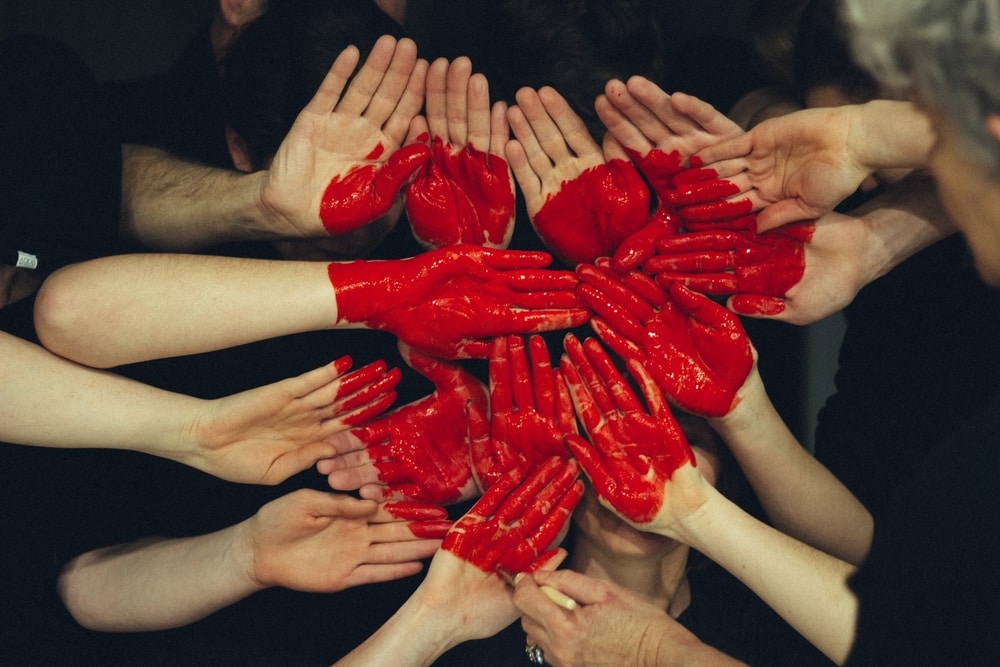 Bible Verses about Community
A community gives each of us a sense of belonging as we find companionship with people of the same faith. It provides a feeling of security as we know that the members of our community will support us as we would support them.
With community comes trust, love, and encouragement. We know that we are surrounded by people who love us despite our faults and will bear our burdens during difficult times. Or uplift us when we are down, as well as help to keep us on the right path.     
But, with community also comes responsibility - we must endeavor to care for each other as well as those who are not yet believers. Let's us consider a few Bible verses about community for encouraging one another. 
Our Lord, Jesus Christ, never intended for us to go through life on our own. Through our faith, we were given community and the chance to find fellowship with one another. There are many Bible verses about community that teach us how to treat one another as well as the importance of connecting with others. 

1. I appeal to you, brothers and sisters, in the name of our Lord Jesus Christ, that all of you agree with one another in what you say and that there be no divisions among you, but that you be perfectly united in mind and thought.  - 1 Corinthians 1:10 NIV 
This Bible verse about community speaks about how you should have the same attitude towards others as you do towards one another as Jesus has. You must be in agreement with the fundamental principles so that you may be united. 
It is not that you may not disagree with others or feel that you must conform to others' thoughts, but rather, you must be able to disagree while remaining a united body of believers. It is that if everyone believes and agrees in our Christ, Jesus, then there will be no more division as our other opinions will not matter. 
2. And we urge you, brothers and sisters, warn those who are idle and disruptive, encourage the fainthearted, help the weak, be patient with everyone.- 1 Thessalonians 5:1 ESV
This scripture on community speaks about how we each have a responsibility to do the work of the Lord. As Christians, we are all called to teach others about our faith, to tell them when they are indolent so that they may change their ways, and to support them when they're down. 
We are also taught to teach and approach everyone around us with love, kindness, and patience and encourage them to trust in God. 
3. But if we walk in the light, as he is in the light, we have fellowship with one another, and the blood of Jesus, his Son, cleanses us from all sin. - 1 John 1:7 ESV 
Throughout John chapter one, we learn that God is the true light and that, by believing in Him, we will be saved from our sins. In this Bible verse on community, this lesson is reiterated. 
It tells us that we are all asked to live according to Christ Jesus' teachings, thereby following the light. By doing this, we will find companionship and solidarity with other Christians and also be forgiven for our sins. 
4. Bear with each other and forgive one another if any of you has a grievance against someone. Forgive as the Lord forgave you. - Colossians 3:13 NIV
Colossians 3:12-17 teaches us all the good traits we should strive towards. In this verse, kindness and forgiveness are emphasized. 
Each of us finds common ground in our faith, but we are still unique in our opinions and personalities. As such, we should approach each other with an open tolerant heart and accept these differences. When someone isn't able to remain patient with our quirks, this verse reminds us to forgive them.
The lesson of forgiveness is also closely tied to God in that we should be as forgiving of others as God is when it comes to forgiving us of our sins. 
5. Carry each other's burdens, and in this way, you will fulfill the law of Christ. - Galatians 6:2 NIV 
Even when we believe in Jesus Christ, we are not spared from enduring burdens. We will each weather our own storms, many of which will stem from the temptation of sin. But, our faith in God provides us with a community that will help us to carry these burdens. 
We must help one another remain on the path of our Lord Jesus Christ and follow the teachings of the Lord. When we see someone being tempted by sin, we should encourage them to see the error and encourage them to change their ways or ask for forgiveness. 
6. Live in harmony with one another. Do not be proud, but be willing to associate with people of low position. Do not be conceited. - Romans 12:16 NIV
In this Bible passage about community, we see that, as a group, we are bound to have differences. By becoming a Christian, we are not asked to throw away the qualities that make us unique but, rather, we must accept others' differences so that group harmony remains. 
To do this, we must be humble and thus, cannot be vain or hold one's own opinion and ego so highly that we cannot accept the differences of those around us. 
7. And let us consider how to stir up one another to love and good works - Hebrews 10:24 ESV 
This Bible verse relates to encouragement and the lessons of love and service that we are taught by God. 
We should inspire those around us to treat one another with love and kindness. We should also encourage each other to do good, as serving others is an important part of being a Christian. 
8. My command is this: Love each other as I have loved you. - John 15:12-13 NIV  
In this scripture on community, we are asked to love one another in a way that mimics that of Jesus Christ. As humans, we are imperfect, and it isn't easy to think of others in a positive light all the time. However, we should endeavor to approach them with love and humility, even when they do not do the same for us. 
9. "They devoted themselves to the apostles' teaching and to fellowship, to the breaking of bread and to prayer." - Acts 2:42 NIV
This verse on community tells us of the early routines of the church and the community they shared. Together, this group worked to learn about God's teachings, built fellowship and unity together and shared everything they had. 
We should do the same with those around us. We must spread the word of God, welcome everyone into our community and be willing to share what we have with others. 
10. A Song of Ascents. Of David. Behold, how good and pleasant it is when brothers dwell in unity! - Psalm 133:1 NIV 
The last of the Bible verses about connecting with others and community tells us how blessed the Israelite tribes become once they lived together in harmony. 
This is also true of Christians today. When we come together as a unified group to love and praise the Lord, we too, shall experience joy and blessings. 
Final Thoughts On Bible Verses About Community
The teachings of our Christ Jesus provide us with many lessons and serve to guide us through life. With a belief in God comes the knowledge that you will find fellowship with those who share this faith. 
These Bible verses also teach us the importance of community, whether they have been reborn or not. Within this unified group, we will find love, joy, encouragement, and so much more.