What is the REAL meaning of Ephesians 3:14-21? (Deep Dive - Bible Study & Commentary)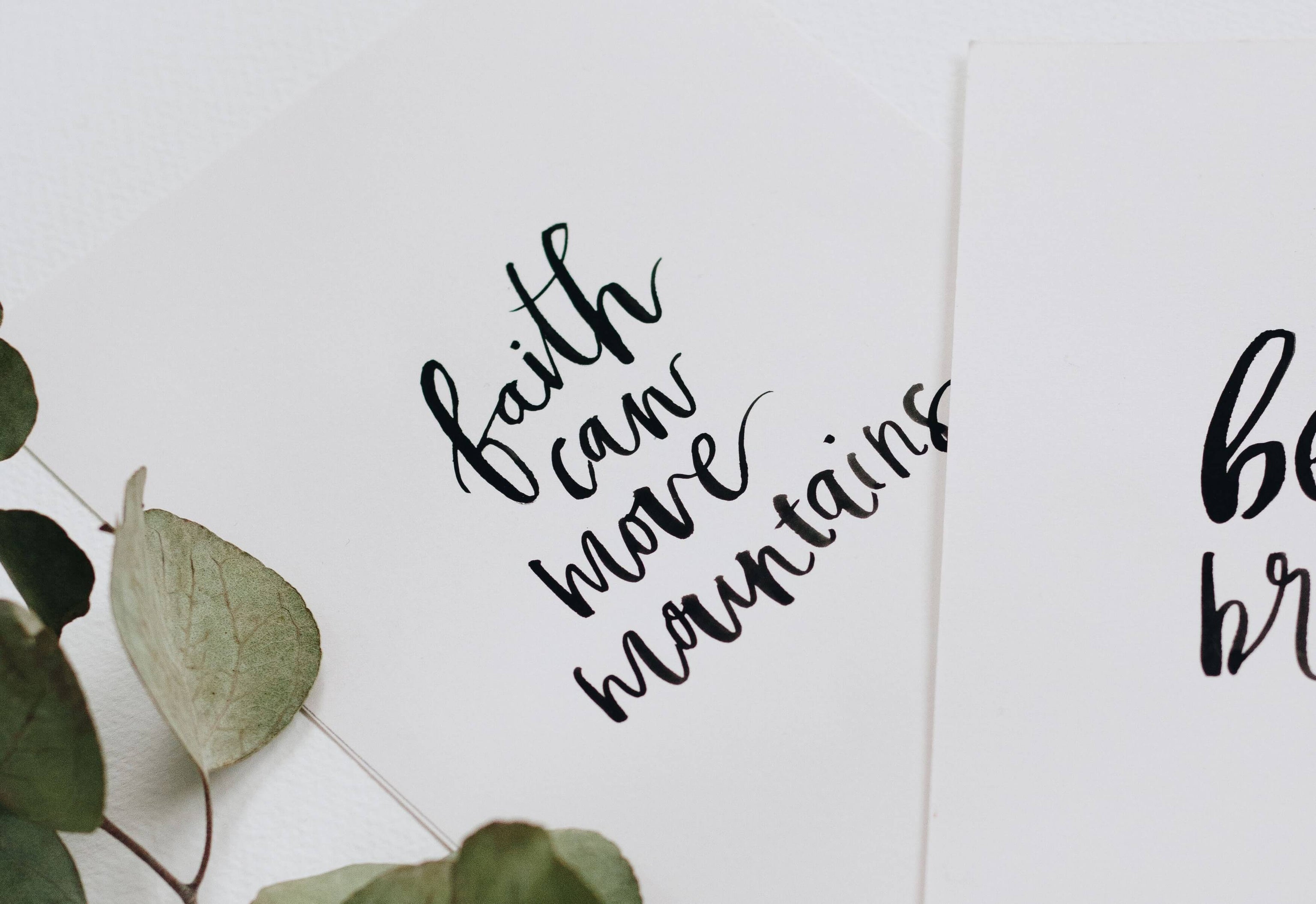 What is the REAL meaning of Ephesians 3:14-21? (Deep Dive - Bible Study & Commentary)
When we speak of faith in prayer, we venture into the territory of the miraculous, where the ordinary meets the extraordinary.
We do not need grandiose words or steadfast resolve to experience the restorative power of prayer.
Instead, we embark on a journey where even a mustard seed's worth of faith can move mountains, as we learn from the words of Jesus in new testament Matthew 17 verse 20:
"For assuredly, I say to you, if you have faith as a mustard seed, you will say to this mountain, 'Move from here to there,' and it will move; and nothing will be impossible for you."
One story that captures the essence of faith in prayer is that of Hannah. In the book of 1 Samuel, we encounter a woman who longed for a child.
Year after year, she poured out her heart in fervent prayer at the temple, her lips moving silently and her spirit crying out to God.
Her faith was not born of grand declarations or eloquent words but from the depths of her soul.
Hannah's story reminds us that faith in prayer is often born out of our deepest yearnings and our rawest vulnerabilities.
It is not the eloquence of our words but the sincerity of our hearts that touches the Divine.
Eventually, God heard Hannah's prayer, and she gave birth to a son, Samuel, who became a great prophet.
These stories reveal that faith in prayer is not about the complexity of our petitions but the simplicity of our trust in God.
It's about believing that God hears us, even in our most desperate moments, and that He is more than capable of answering us.
Who wrote Ephesians 3:14-21 and when was it written?
Ephesians 3:14-21 was written by Apostle Paul. Paul authored this letter while he was imprisoned in Rome. It was written around AD 60–62
What is the context of Ephesians 3?
The context of Ephesians 3 revolves around the mystery of God's plan for unity and redemption through faith in Christ.
The passage was written during Paul's imprisonment in Rome.
At this time, the early Christian Church was undergoing rapid growth and faced significant challenges.
One of the primary issues was the integration of Gentile believers into the predominantly Jewish Christian community.
Ephesians was written to address this issue and reinforce the unity of the Church in Christ.
Paul commenced the chapter by explaining his role as a bearer of God's grace and how the mystery of Christ was revealed to him.
He emphasized that this mystery, once hidden, is now being made known to all believers. The mystery he referred to is the inclusion of Gentiles in God's plan of salvation.
This was a ground-breaking revelation that unified Jewish and Gentile believers under Christ.
Paul went on to discuss his ministry, the way He saw himself as a servant of Christ, chosen to proclaim the Gospel to the Gentiles.
His imprisonment in Rome was seen as a means by which God's plan was being fulfilled, not hindered.
He encouraged the Ephesians not to lose heart because of his suffering, as it was part of God's divine plan.
He made a powerful prayer requesting God to strengthen the Ephesian believers with power through His Spirit.
He prayed that Christ may dwell in their hearts and that they may comprehend the depth of God's love.
This prayer was a heartfelt plea for spiritual growth and maturity in the Ephesian church, emphasizing the importance of love and unity.
The chapter concludes with a beautiful doxology in verses 20 to 21. Paul acknowledged God, who is able to do exceedingly abundantly above all we ask or think, according to His power working in us.
This doxology reminds us of the limitless power and glory of our Heavenly Father.
"Now to Him who is able to do exceedingly abundantly above all that we ask or think, according to the power that works in us, to Him be glory in the church by Christ Jesus to all generations, forever and ever. Amen." (Ephesians 3 verses 20 to 21)
Therefore, this chapter is a testament to the depth of God's love and the mysteries of His plan for His people.
As Christians, this message calls us to embrace unity, celebrate the inclusion of all believers in God's plan, and seek spiritual growth through prayer and the indwelling of Christ's love in our hearts.
It reminds us that God's power is immeasurable, and He is worthy of our praise and adoration.
May we, like the Ephesians, be strengthened in our faith, rooted in God's love, and filled with the knowledge of the mysteries of His will as we continue our journey in Christ.
What is the message of Ephesians 3:14-21?
The message of Ephesians 3 verses 14 to 21 focuses on the immeasurable power of God that believers can enjoy through faith in Christ
Paul, the author of Ephesians, begins this passage by emphasizing the significance of prayer; this is the first message of the passage. He writes,
"For this reason, I bow my knees to the Father of our Lord Jesus Christ, from whom the whole family in heaven and earth is named." (Ephesians 3 verses 14 to 15).
This act of bowing in prayer signifies humility before God, recognizing Him as the ultimate authority.
He not only submitted to God in prayer but also interceded for others.
As believers, Paul is urging us to approach God with reverence and submission, acknowledging Him as the source of our spiritual family.
Just as Abraham, in the old testament humbly interceded for the people of Sodom and Gomorrah (Genesis 18 verses 23 to 32), we are called to earnestly pray for the spiritual well-being of our fellow believers and the lost.
As portrayed in the message, we are called to cultivate a life of constant communication with God, seeking His guidance, strength, and wisdom in all circumstances.
Just as Jesus withdrew to pray in solitude.
"And when He had sent the multitudes away, He went up on the mountain by Himself to pray. Now when evening came, He was alone there." (Matthew 14 verse 23)

 
We too should carve out time for prayer, drawing closer to our Heavenly Father.
Moving forward in the passage, the second message introduced is the theme of being rooted and grounded in love.
Paul prayed that we "may be able to comprehend with all the saints what is the width and length and depth and height—to know the love of Christ which passes knowledge"  (Ephesians 3 verses 18 to 19)
This theme emphasizes the need for believers to have a firm foundation in the love of Christ.
Just as a tree draws strength and sustenance from its roots, we must draw our strength and identity from Christ's love.
This reminds us of the parable of the wise man who built his house on the rock (Matthew 7 verses 24 to 27), symbolizing the importance of a solid foundation in Christ.
Likewise, this second message admonishes us to experience and share Christ's boundless love. It encourages us to love others selflessly, just as Christ loved us.
 "A new commandment I give to you, that you love one another; as I have loved you, that you also love one another. By this all will know that you are My disciples, if you have love for one another." (John 13 verses 34 to 35)
We should consistently view our fellow human beings as individuals deserving of love and, consequently, treat them as we would like to be treated.
As we comprehend the immeasurable dimensions of Christ's love, we are empowered to live lives that reflect compassion, forgiveness, and grace.
The third theme and message of the passage reflect the absolute power of God.  (Ephesians 3:20-21).
This theme reminds us that God's power is beyond human comprehension.
Just as God miraculously provided manna in the wilderness (Exodus 16), He is capable of exceeding our expectations and meeting our needs in extraordinary ways.
Hence, this part of the passage admonishes us to trust in God's power and sovereignty.
It invites us to surrender our limitations and doubts to Him, acknowledging that His plans for us are greater than anything we could imagine.
Jeremiah 29 verse 11 says,
"For I know the thoughts that I think toward you, says the Lord, thoughts of peace and not of evil, to give you a future and a hope."

 
Also, it calls us to always give glory to God, for He alone is worthy.
Therefore, as we embrace these teachings, we are equipped to walk in the footsteps of Christ, living out His love, grace, and power in our daily lives.
May this admonition guide us on our journey to lead truly Christ-like lives, rooted in prayer, love, and faith in our ever-capable Heavenly Father.
What is the purpose of unity in the church?
The purpose of unity in the church is to reflect the love of Christ and collectively fulfill the mission of spreading the gospel.
In a world characterized by divisions, inequalities, and stereotypes, the church stands as a symbol of hope, a place where unity in Christ should prevail.
This unity is not limited to a mere gathering of believers; it involves the notion that, as one body in Christ, Christians should not condemn others based on their educational status, wealth status, or any other stereotype.
Unity in the church is not a mere slogan; it's a divine calling rooted in the teachings of Christ.
In 1 Corinthians 12 verses 12 to 13, Apostle Paul eloquently expresses this unity:
"For as the body is one and has many members, but all the members of that one body, being many, are one body, so also is Christ. For by one Spirit, we were all baptized into one body—whether Jews or Greeks, whether slaves or free—and have all been made to drink into one Spirit."
This passage emphasizes that within the body of Christ, distinctions of ethnicity, social status, or background should not divide us.
Instead, we are all united by the Holy Spirit, forming one harmonious body. To illustrate this unity, let's turn to the story of the Jewish and Gentile believers in Acts 15.
The early Christian church faced a significant challenge in reconciling Jewish and Gentile believers.
In Acts 15, the apostles and elders gathered to discuss whether Gentile believers should be circumcised and follow Jewish customs.
After much debate and prayer, they reached a decision.
James affirmed in Acts 15 verses 19 to 20, thus,
"Therefore, I judge that we should not trouble those from among the Gentiles who are turning to God, but that we write to them to abstain from things polluted by idols, from sexual immorality, from things strangled, and from blood."
This decision explains the importance of unity in Christ. The church leaders recognized that salvation was by faith, not by adherence to specific cultural practices.
This crucial moment in early church history teaches us the significance of embracing diversity and not imposing our customs on others.
Numerous instances in the Bible demonstrate the beauty of unity in the church. In Romans 12 verse 16, Paul encourages believers, saying,
"Be of the same mind toward one another. Do not set your mind on high things, but associate with the humble. Do not be wise in your own opinion."
This verse highlights the call to be humble and considerate, avoiding arrogance and divisive judgments within the church.
Another notable example is found in 1 Peter 3 verse 8, which says,
"Finally, all of you be of one mind, having compassion for one another; love as brothers, be tenderhearted, be courteous."
Here, Peter emphasizes the qualities that should characterize the unity of believers: compassion, brotherly love, tenderness, and courtesy.
As Christians, we are called to reflect God's impartiality in our interactions within the church.
In Matthew 5 verse 45, Jesus teaches,
"That you may be sons of your Father in heaven; for He makes His sun rise on the evil and on the good, and sends rain on the just and on the unjust."
This passage reminds us that God's blessings, like rain, fall upon everyone, regardless of their background or status.
Just as God does not discriminate in providing for all of humanity, we are called to show love and acceptance to all members of the body of Christ, regardless of their differences.
Therefore, unity in the church is not a mere suggestion but a divine commandment rooted in the teachings of Christ and exemplified throughout the Bible.
The story of the early Jewish and Gentile believers and other passages encourage unity and emphasize the importance of avoiding divisive judgments in the church today.
As Christians, we must strive to be a reflection of God's love and impartiality.
We should not condemn others based on their education, wealth status, or stereotypes.
Instead, we should welcome all into the body of Christ with open arms, recognizing that we are all one in Him. In this unity, we find strength, love, and the power of Christ's love.
What is the love of Christ?
The love of Christ, as depicted in the Bible, is boundless, forgiving, and redemptive.
It is selfless, unconditional love that calls us to love one another and show compassion to those in need.
It's a love that offers forgiveness, healing, and eternal life, and it serves as a guiding light in our lives, inspiring us to be better and to share this love with others.
It's a love that continues to change lives and bring hope to the world, reminding us of the truth that "God is love"  (1 John 4 verse 8).
The Parable of the Prodigal Son provides a significant illustration of the love of Christ.
In this story, a wayward son squanders his inheritance on reckless living but eventually returns to his loving father, who welcomes him with open arms.
This parable teaches us that no matter how far we may have strayed, Christ's love is always ready to welcome us back into His embrace.
The father in this parable represents Christ's love and forgiveness. Just as the prodigal son was received with compassion, so too does Christ embrace us when we repent and turn back to Him.
This story reminds us that the love of Christ is not based on our worthiness but on His boundless grace.
Likewise, in the story of the woman caught in adultery in John 8 verses 1 to 11, we encounter another powerful display of Christ's love.
When religious leaders brought a woman caught in the act of adultery before Jesus, they sought to trap Him with a dilemma: should she be stoned according to the law, or should she be shown mercy?
In response, Jesus uttered the famous words, "He who is without sin among you, let him throw a stone at her first."
One by one, the accusers dropped their stones and walked away.
Jesus, the sinless one, did not condemn the woman but instead showed her love and forgiveness, saying, "Neither do I condemn you; go and sin no more."
This story teaches us that the love of Christ extends even to the most fallen among us.
It emphasizes the importance of forgiveness and redemption, reminding us that Christ's love offers a second chance to all who seek it.
Similarly, in the miraculous healing of the blind man in John 9 verses 1 to 7, we witness the compassionate love of Christ in action.
This man had been blind from birth, and his condition was not the result of sin but an opportunity for God's glory to be revealed.
Jesus, in an act of love and compassion, restored the man's sight.
Through this miraculous healing, we see that Christ's love extends to the broken, the suffering, and the marginalized.
This teaches us that His love brings healing and restoration to our lives, regardless of our circumstances.
An additional illustration of Christ's love and His teachings on living a life of love can be found in the parable of the Good Samaritan.
The parable illustrates Christ's love through the actions of a compassionate Samaritan who helps a wounded traveller left dead on the side of the road.
This story reminds us that the love of Christ calls us to show compassion and kindness to our neighbours, regardless of their background or circumstances.
The Samaritan's love was beyond societal divisions and prejudices, reflecting the unconditional love that Christ has for all of humanity.
Hence, this parable challenges us to love our neighbours as ourselves and to extend Christ's love to those in need.
The ultimate expression of Christ's love is found in His crucifixion and resurrection (Matthew 27 to 28).
Despite being betrayed, denied, and crucified, Jesus willingly endured the cross to bear the weight of our sins.
His sacrificial love paved the way for our redemption and reconciliation with God.
The resurrection of Jesus on the third day serves as a powerful testament to the victory of love over sin and death.
It assures us that through Christ's love, we have the hope of eternal life.
Therefore, as Christians, we are called to emulate this love in our lives, showing compassion, forgiveness, and kindness to others.
We are reminded that Christ's love knows no bounds and is available to all who seek it, offering hope, healing, and eternal life.
How do I apply Ephesians 3:14-21 to my Life?
Applying the teachings of Ephesians 3 verses 14 to 21 involves living a life of prayer and extending love to others.
As Christians, our spiritual strength is important for daily living.
We can apply this passage by starting our day with prayer, humbling ourselves before God, and seeking His strength through the Holy Spirit.
Just as Daniel prayed faithfully despite his adversities, we can draw inspiration from his example and pray for inner strength to face the challenges of our lives.
Hence, we should dedicate time each day to bow before God in prayer, seeking His strength and guidance.
To truly live out the passage, we must allow Christ to dwell in our hearts and be rooted in His love.
We should open our hearts to God's love and share it with others. Embracing God's love enables us to understand the vastness of His grace and be filled with His fullness.
We can take moments throughout the day to meditate on God's incredible love for us.
Scripture verses like John 3 verse 16 can be used to remind ourselves of His boundless love.
Also, we can actively seek opportunities to share God's love with others.
Whether through acts of kindness, sharing our faith, or offering a listening ear, let God's love flow through us to bless those around us.
Additionally, living out the passage means walking in unity with fellow believers.
We should strive to live harmoniously as members of the body of Christ, just as Paul urged the Corinthians to be of the same mind and judgement (1 Corinthians 1 verse 10).
Through unity, we can witness the extraordinary good works of God in our lives and the church.
As believers, we can be intentional about fostering unity within our church community by avoiding divisions and conflicts and working towards a common purpose that glorifies God.
Essentially, we should have faith that God is able to do exceedingly abundantly above all that we ask or think.
Let us Trust in His power to work in our lives and in the lives of those around us.
What is Ephesians 3:14-21 prayer?
Heavenly Father, In the depth of my heart, I bow before You. I pray that, through Your Spirit, I may be strengthened in my inner being.
Help me to comprehend the vast dimensions of Your love, which surpass all human understanding, so that I may be filled with the fullness of Your grace.
Lord, I know that Your power is immeasurable, and it is at work within me.
Help me trust in Your ability to exceed my expectations and guide my steps on this journey of faith.
To You, who can do exceedingly abundantly more than I can imagine, be all the glory in the church and my life through Christ Jesus, now and forever.
This I pray in Jesus' name, Amen.
Conclusion
Dear believers in Christ, as we have learned from the words of the passage, we are reaffirmed in our awareness of the immeasurable power that dwells within us through our faith in Jesus Christ.
Just as Apostle Paul prayed for the Ephesian believers to be strengthened with might through the Holy Spirit in their inner man, we too must seek this divine strength in our lives.
For it is by believing in the absolute power of God and Christ and by surrendering our hearts to Him that we can experience changes in our lives and endeavours.
Let us draw inspiration from the countless stories of faith within the pages of the Bible, such as the story of David and Goliath, where a young shepherd boy defeated a mighty giant with nothing but a stone and absolute trust in God.
Like David, we can face the giants in our lives, knowing that our faith in the Almighty can overcome any obstacle and make every good things available for us in our Christian life through the glorious riches of his glory.
The good news is by redemption we become a new man and, we are seated in heavenly places with Jesus.
This new identity of our spiritual life entitles us to all spiritual blessings according to the spiritual power working in us.
Therefore, the first step and our first prayer is to ask God for mercy and give our lives to Jesus.
This must be the prayer requests of everyone. Jesus is the way and the only way to enjoy supernatural life.
By doing this, we can enjoy the great power and can call upon him in time of need.
As we meditate on this message, may we take to heart that God is able to do exceedingly abundantly above all that we ask or think, according to His power that works in us.
With this assurance, let us go forth in our faith journey, trusting in His limitless power to accomplish the extraordinary in our lives.