What Does Philippians 4 [Really] Mean? (Deep Dive)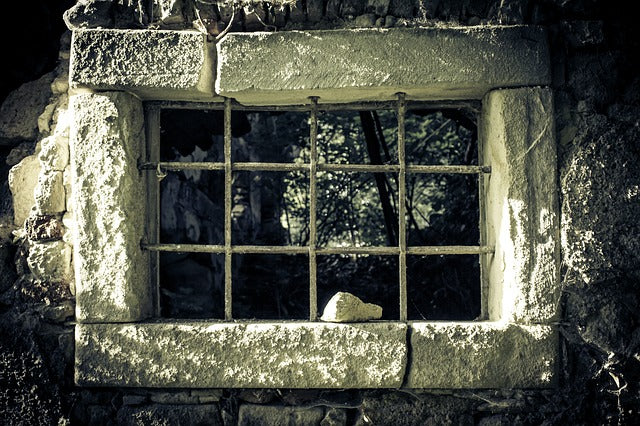 The meaning of Philippians 4
Philippians 4 is the concluding chapter of the letter sent from Paul to the people that were near and dear to him. It flows with deep love and gratitude from apostle to church. Paul fills this short chapter with wisdom on being content and living in God-given peace. Below I will highlight several meaningful points and the main message of Philippians 4.
Who wrote Philippians 4 and why?
The apostle Paul wrote Philippians and this is perhaps the most personal and affectionate of all of Paul's letters. Chapter 4 finishes his letter to the church with gratitude for their support and generosity during his difficult time.
Who is Paul talking to in Philippians 4?
Paul is talking to the first church he established in Macedonia in Philippians. The city of Philippi was the main city in that part of Macedonia (Acts 16:12).
Two notable people in Philippi were Lydia, a seller of purple (Acts 16:14), and the Roman jailer (Acts 16:27-34), which some believe was the man in Paul's vision in Acts 16:9: "And a vision appeared to Paul in the night; There stood a man of Macedonia, and prayed him, saying, Come over into Macedonia, and help us."
What is the main message of Philippians?
A very nostalgic and affectionate Paul writes from prison in Rome to the saints that have consistently supported him and his missionary efforts. The main message of Philippians seems to be a message of affirmation and encouragement. Paul pours his love out to them and gives a message of hope and peace that comes through Godly living.
What does Philippians 4:1 mean?
The meaning of Philippians 4:1 is about Paul when he expresses his deep love for this church, conveying his joy toward them, and longing for his reunion with them. The verse concludes with the encouragement and reminder to persevere in their faith, walking steadily in what they know is truth.
Philippians 4:1 says, Therefore, my brethren dearly beloved and longed for, my joy and crown, so stand fast in the Lord, my dearly beloved.
What does Philippians 4:2-3 mean?
In Philippians 4:2-3 Paul addresses Euodias and Syntyche, two women in the church who were in some sort of dispute, begging them to be unified in the Lord. He pleads with a companion, Clement and others to help the women, which indicates how important unity within the body of Christ is. Paul knew how destructive division could be.
Jesus stated in Luke 11:17, "Every kingdom divided against itself is brought to desolation; and a house divided against a house falleth." To see the church that brought Paul so much joy succumb to the injuries of offense and division would have been a heartbreaking tragedy.
Philippians 4:2-3 says, I beseech Euodias, and beseech Syntyche, that they be of the same mind in the Lord.  And I intreat thee also, true yokefellow, help those women which laboured with me in the gospel, with Clement also, and with other my fellowlabourers, whose names are in the book of life.
What does Philippians 4:4-5 mean? 
The meaning of Philippians 4:4-5 is that Paul turns his focus to what the mindset and attitude of Christians should be: take delight and satisfaction in walking with the Lord. Those who look upon the followers of Christ need to see His influence in their lives, causing them to desire the Lord for themselves.
The walk of the Christian is not one that is to be done in secret. Godly virtues should be manifest and evident in their lives. A remarkable oxymoron is seen in verse 5! Moderation, or gentle kindness, is a characteristic that is overtly subdued in its nature, but the Christian should be so "good at it," so to speak, that it stands out like a spotlight in this dark world.
Philippians 4:4-5 says, Rejoice in the Lord alway: and again I say, Rejoice.  Let your moderation be known unto all men. The Lord is at hand.
What does Philippians 4:6 mean? 
Philippians 4:6 means that anxiety is not a new problem in society, seeing that Paul addresses the very subject in verse 6. He reminds this body of believers to pray instead of yielding to anxiety. Prayer is the method of communication between man and God and supplications can be described as pleading humbly. In so doing these things, God's peace will guard and bring protection to the believer who turns his cares over to the Lord.
Philippians 4:6 says, Be careful for nothing; but in every thing by prayer and supplication with thanksgiving let your requests be made known unto God.
What does Philippians 4:7 mean? 
The meaning of Philippians 4:7 is that the peace of the believer is a conditional peace. One must purposefully decide that he or she will not be full of care, then take each situation to God in prayer and supplication. It is then that the peace of God can go to work.
That peace will keep, or guard and protect, their heart's emotions and their mind. The saint of God can take courage in knowing that God cares about their mind. God cares about the way His children think and the way His children feel.
This is one of the most frequently quoted, but often misapplied scriptures in the Bible. Verse 7 is not a stand-alone verse. It ties directly into the previous verse, and the following verse as well.
Philippians 4:7 says, And the peace of God, which passeth all understanding, shall keep your hearts and minds through Christ Jesus.
Philippians 4:8 is a list of effective and practical thoughts for the Christian to focus on, directing the human mind away from negative thinking that comes to people so naturally. Paul is giving a proven and assured method for overcoming anxiety in the lives of believers.

The peace of God is not a cure all that defeats and overpowers carnal and ungodly thinking. It is the result of thinking and focusing on the right things that pull the attention off negative surroundings and thoughts.
If a believer is consumed with the same negative thoughts that the unbeliever dwells on, they will suffer from the exact same anxiety that afflicts the unsaved.
Paul did not change thoughts from verse 7 to verse 8. "Moreover" could have rightfully been used in place of "finally" without doing any damage to scripture. He is continuing his teaching about peace.

Philippians 4:8 says, "Finally, brethren, whatsoever things are true, whatsoever things are honest, whatsoever things are just, whatsoever things are pure, whatsoever things are lovely, whatsoever things are of good report; if there be any virtue, and if there be any praise, think on these things."


What does Philippians 4:9 mean?
Philippians 4:9 is about Paul when he refers back to his own life as an example of how to live the Christian life victoriously: the things he taught and his personal conduct in life. Even in his peril, he learned the formula that invited the God of peace to be present, sharing that knowledge with others so they could have peace also.
Philippians 4:9 says, Those things, which ye have both learned, and received, and heard, and seen in me, do: and the God of peace shall be with you.
What does Philippians 4:10 mean?
In Philippians 4:10 Paul knew the church at Philippi cared for him, and they were able to show that care to him once again when they sent Epaphroditus to him in prison ("Yet I supposed it necessary to send to you Epaphroditus, my brother, and companion in labour, and fellowsoldier, but your messenger, and he that ministered to my wants." Philippians 2:25), tending to his needs.
Paul went on to talk about contentment during the good times and the bad, the times of plenty and the times of want.
Philippians 4:10 says But I rejoiced in the Lord greatly, that now at the last your care of me hath flourished again; wherein ye were also careful, but ye lacked opportunity.
What does Philippians 4:11-12 mean?
In Philippians 4:11-12 Paul assures the saints that love and care for him so dearly, that he has everything he needs. The purpose of this letter isn't to solicit an offering. He is content. Contentment is learned, it doesn't come naturally.
Paul went on to talk about contentment during the good times and the bad, the times of plenty and the times of want. He had learned the secret of how to thrive in any circumstance.
Philippians 4:11-12 says, Not that I speak in respect of want: for I have learned, in whatsoever state I am, therewith to be content. I know both how to be abased, and I know how to abound: every where and in all things I am instructed both to be full and to be hungry, both to abound and to suffer need.
Philippians 4:13 is directly on the heels of Paul talking about contentment in all situations, including times that were not easy. Paul was not condoning the idea of living the Christian walk without discipline and faithfulness to the teachings of Christ, crucifying the flesh or taking up each person's personal cross.
Quite the opposite! Paul expressed knowing how to be content in every living condition he would encounter. He knew how to be content in times of plenty. All things. He knew how to be content in times of need. All things. Paul was able to keep a right attitude because of his relationship with Christ. Through Christ.
Philippians 4:13 says, I can do all things through Christ which strengtheneth me.
What does Philippians 4:14-16 mean?
Philippians 4:14-16 is about Paul who continues to express his appreciation to the Philippians for their help in his times of need. He notes that they were the only ones to give, even though there were other churches along his journey that could have reached out to him with some form of assistance.
This is undoubtably part of the motivation for the deep love and affection that Paul has toward this group of believers.
Philippians 4:14-16 says, Notwithstanding ye have well done, that ye did communicate with my affliction. Now ye Philippians know also, that in the beginning of the gospel, when I departed from Macedonia, no church communicated with me as concerning giving and receiving, but ye only. For even in Thessalonica ye sent once and again unto my necessity.
What does Philippians 4:17-18 mean?
In Philippians 4:17-18 Paul assures the Philippians that he isn't seeking after offerings, knowing that regardless of future gifts, God will take care of him. His prayer and desire is that they would receive reward from God for their sacrificial giving.
He wants them to experience the personal, spiritual growth that happens through giving. Faith, gratitude, loyalty, obedience, and compassion are some of the character traits that have opportunity to grow in the giver.
Philippians 4:17-18 says, Not because I desire a gift: but I desire fruit that may abound to your account. But I have all, and abound: I am full, having received of Epaphroditus the things which were sent from you, an odour of a sweet smell, a sacrifice acceptable, well pleasing to God.
What does Philippians 4:19 mean?
The meaning of Philippians 4:19 is that assurance of spiritual blessings comes with a giving spirit. This should not be confused with the "Prosperity Gospel" that is being presented in our times, which is false and dangerous teaching. The riches of Jesus Christ reach far beyond money. His supply bank distributes many things that money does not have the ability to buy.
Philippians 4:19 says, But my God shall supply all your need according to his riches in glory by Christ Jesus.
What does Philippians 4:20 mean?
In Philippians 4:20 Paul's letter concludes with praise to God, through every situation and circumstance, some of which Paul referred to from his personal journey.
Philippians 4:20 says, Now unto God and our Father be glory for ever and ever. Amen.
What does Philippians 4:21 mean?
Philippians 4:21 is about Paul sending his greetings to all of the saints that belong to Christ in Philippi. Other brethren that were with him sent greetings as well. These men included Timothy (Philippians 1:1, 2:19), Epaphras, a fellow prisoner (Philemon 1:23), and Marcus, Aristarchus, Demas, and Lucas, who were fellow laborers (Philemon 1:24).
Philippians 4:21 says, Salute every saint in Christ Jesus. The brethren which are with me greet you.
What does Philippians 4:22 mean?
The meaning behind Philippians 4:22 is that some of those in Nero's house, who was the ruler at that time, had converted to Christianity. Paul mentions his opportunity to further the gospel during his captivity. ("But I would ye should understand, brethren, that the things which happened unto me have fallen out rather unto the furtherance of the gospel; So that my bonds in Christ are manifest in all the palace, and in all other places;" Philippians 1:12-13)
Philippians 4:22 says, All the saints salute you, chiefly they that are of Caesar's household.
What does Philippians 4:23 mean?
In Philippians 4:23 Paul concludes the letter with this prayer of grace, that the favor and power of God would shine upon the dear and precious saints of Philippi. He started this letter and this chapter with proclamations of love and affection to this very special group of Christians. A great letter indeed. 
Philippians 4:23 says, The grace of our Lord Jesus Christ be with you all. Amen.