20 Bible Verses About Confidence (Learn to be a Confident Christian!)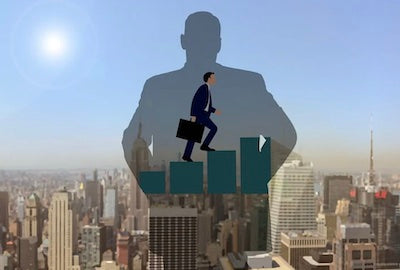 Bible Verses About Confidence
Table of Contents
What is the meaning of confidence in the Bible?
Confidence in the Bible is security or firm hope that someone has in himself, another person or, a situation. It is an assurance that blossoms out of knowledge of the person or thing from observation or previous experience. Confidence is not the absence of fear but the decision to advance despite it. We can be confident in many things; however, there are some helpful Bible verses about confidence that shine greater light on the relationship we should have with confidence as believers.
Bible verses about Confidence in Self
There is a difference between confidence and arrogance. There is also a difference between pride and confidence. A thin line divides the concepts, but one thing remains true; the source of your confidence will play a significant role in determining whether or not your confidence evolves into something else. Let's see what these Bible verses have to say about self-confidence.
1. Ephesians 3:12 NKJV. In whom we have boldness and access with confidence through faith in Him. 
Trust and confidence in our abilities alone will get us nowhere. Our confidence should come from the assurances that God has given us. Because of His promises and provisions, we can be sure that our efforts will be blessed.
That is not to say we should go around doubting ourselves and being mediocre. On the contrary, because of the Spirit of God that moves within us, we can be sure our capacity for growth, success, and excellence is not capped.
2. 2 Corinthians 3: 4 NKJV. And we have such trust through Christ toward God. 
One of the mistakes that self-confidence outside of Christ leads to is the belief that we are self-sufficient and can never fail. While confidence is a valuable trait, humility is a worthy buffer that can prevent that confidence from evolving into arrogance.
When our confidence is rooted in God, we understand our need for help. We know when to run to God and receive the free gift of His guidance that is made available to us through Christ. God's help gives true confidence and not the confidence in our ability without Him.
3. Hebrews 10:35 NKJV. Therefore, do not throw away your confidence, which has great rewards.
It is an unfortunate truth that many of us miss out on the promises of God in our lives because of impatience and doubt. When God instructs us to be bold and courageous while moving through the obstacles of life, He expects us to do it.
Even in those moments when we think God is taking too long to deliver on His promises, we should remain confident, understanding that everything happens according to its own time and season.
Instead of second-guessing yourself and giving up on the goal, fix your eyes on God, "being confident of this very thing, that He who has begun a good work in you will complete it until the day of Jesus Christ." (Philippians 1:6 NKJV).
4. 1 John 5:14 NKJV. Now, this is the confidence that we have in Him, that if we ask anything according to His will, He hears us.
Scripture tells us that we should "ask and it shall be given, seek and ye shall find." A big part of self-confidence is resourcefulness. The most confident people have a network behind them to help guarantee their success. The same should be true for us.
When Elijah went up on Mount Carmel to challenge the false prophets of Baal (1 Kings 18:20-40 NKJV), he was confident in their defeat before he even began. The false prophets were louder, more dramatic, and far more visible than he was. Had he not been divinely connected to heaven, he may have been intimidated by their confidence.
Elijah knew better because he knew the resources of heaven were fully available to him, and he was confident that with them, victory was guaranteed. It should be the same with us today. Regardless of our battles, obstacles, challenges, or goals, we have heavenly resources at our disposal, so we should show up to each chapter of our story, walking in confidence.
5. Proverbs 3:26 NKJV. For the Lord will be your confidence and will keep your foot from being caught.
When you know that your steps are ordered by God, you walk uprightly, sure-footed, and in confidence. The righteous walk by faith and not sight. We move according to the leading of the Holy Spirit, who gives us wisdom and discernment.
When Solomon rendered his verdict in the case of the two mothers in 1 Kings 3:16-28, he was confident in the outcome (that the real mother would protest to the baby being killed) because he had the wisdom and discernment of God within him. 
Bible verses about confidence in God
Faith and confidence are very closely related. When we look throughout scripture at the stalwarts of faith, we can clearly see that they were very confident in God and all that He said He could and would do.
Their bravery on earth came from knowing that they had a father in heaven who cared about every aspect of their lives and was in complete control. Even when they were discouraged, they remained faithful and confident in God, not themselves.
1. Isaiah 43:2 NKJV. When you pass through the waters, I will be with you; And through the rivers, they shall not overflow you. When you walk through the fire, you shall not be burned, Nor shall the flame scorch you.
Confidence in God translates to us having peace and joy in difficult times. When you know the source of your strength will never lose its power, you can walk through fire fearlessly.
When the three Hebrew boys in Daniel 3:16-28 were faced with the threat of an inferno for refusing to denounce God, they chose the flames, confidently declaring that "our God whom we serve is able to deliver us from the burning fiery furnace, and he will deliver us out of thine hand, O king." Daniel 3:17 NKJV.
2. 1 John 5:14 NKJV. This is the confidence we have in approaching God: that if we ask according to his will, he hears us.
When we put our confidence in God, we develop the courage to go to Him whenever we need His help. Confidence is like a muscle that gets stronger over time, so if we make faith our habit, confidence will come as a byproduct.
However, if we choose instead to live in fear, the development of the confidence muscle will be hindered, and our faith will be weak. We can take God at His word. When He says His ears are inclined to His people, He means it, and whatever we ask that is in accordance with His will, we will receive it.
3. Psalm 62:7 NKJV. In God is my salvation and my glory; The rock of my strength, And my refuge is in God.
Having confidence in God brings unspeakable strength. It gives us reasons to remain steadfast in the face of challenges. Putting your confidence in Him is the surest investment you can ever make. When Gideon met with the angel of the Lord, he was filled with doubt, concern, and fear.
He proceeded to lay accusations at the Lord's feet for the dire situation the Israelites were experiencing. He had questions for every instruction and fear instead of faith, but God reminded him through His messenger, the same way he reminds us today, that His power was limitless.
Our choices can drive a wedge between God and us, which leads us to doubt. Today, we can claim the words of the command and the question posed by the angel in Judges 6:14 NKJV, "Go in this might of yours, and you shall save Israel from the hand of the Midianites. Have I not sent you?"
4. Psalm 121: 3 NKJV. He will not allow your foot to be moved; He who keeps you will not slumber.
God assures us in this Psalm that He is our rock. When we are weary and burdened by the insurmountable cares of this world, He will keep us upright.
When we are exhausted, He reminds us that He does not slumber or sleep. We can rest in Him, knowing that His eyes are always fixed on us, and He is always in control.
5. Hebrews 11:1 NKJV. Now faith is the substance of things hoped for, the evidence of things not seen.
We've talked about the relationship between faith and confidence. We cannot have one without the other. Faith and confidence are currencies of the future, which is where the things we hope for reside.
For us to access the things we pray for, we must first believe for them. Confidence does not require evidence. We believe because God gave His word, not because we've already seen the work. We can look to the past for His track record and gain confidence for the future.
Bible verses about confidence in salvation
Many followers of Jesus Christ seek assurance of salvation in the wrong places. We tend to seek assurance of salvation in the things that God is doing in our lives, our spiritual growth, and in good works.
Although these things may be evidence of salvation, they are not the source of our salvation. Rather, we must find the assurance of our salvation in the objective truth of God's Word. We must have confidence that we are saved based on the promises God has declared, not on our subjective experiences.
1. Hebrews 7:25 NKJV. Therefore He is also able to save to the uttermost those who come to God through Him since He always lives to make intercession for them.
Christ promised to be with us as we fight our spiritual battles and guide us, not from a place of theoretical knowledge but experience. Jesus has gone through and overcome everything that Christians face today.
He can save forever those that show confidence in Him by coming to Him. Jesus is pleading and interceding for us at all times, so if we fall, we have an advocate on our case.
So all these are telling you that your salvation is sure the moment you believe and open your mouth to confess that He is your Lord and Savior.
2. John 1:12 NKJV. But as many as received him, to them gave he power to become the sons of God, even to them that believe on his name.
Who is it that has the Son? Those who have believed in Him and received Him. If you have Jesus, you have life. God wants us to have the assurance of our salvation.
We cannot live our Christian life doubting and worrying every day whether or not we are saved. This is why the Bible makes the plan of salvation so clear for us. 
3. 2 Corinthians 5:21 NKJV. For He made Him who knew no sin to be sin for us, that we might become the righteousness of God in Him.
Have you repented of your sins? Do you believe that Jesus is the Savior, that He died to pay the penalty for your sins and rose from the dead? Are you trusting only in Him for your salvation? Jesus is our righteousness.
If we were to be confident in our own righteousness, then we would not need God. Instead, the Bible tells us in Isaiah 64:6 that "all our righteous acts are like filthy rags; we all shrivel up like a leaf, and like the wind, our sins sweep us away." It took the sacrifice of the unblemished Lamb of God to take away the sins of the earth, and it is through Him and Him alone we are saved.
4. John 3:16 NKJV. For God so loved the world that He gave His only begotten Son, that whoever believes in Him should not perish but have everlasting life.
We can be assured from Christ's Word that our salvation is secured in Christ alone, through faith and grace alone. Our assurance of salvation is based on the perfect and complete salvation that God has given us through Jesus Christ. We can have confidence in this fact.
The tomb is empty, and so is the cross. If we believe in Him, we will never perish. Our mortal flesh may sleep, but our spirits will be united with Christ for eternity.
5. John 10:29 NKJV. My Father, who has given them to Me, is greater than all; and no one is able to snatch them out of My Father's hand. 
In the cosmic chaos unfolding around us, the devil is seeking souls to snatch away from God. He does so through deception, manipulation, and seduction. He appeals to our base desires and tells us all the things our flesh wants to hear.
However, Jesus set the ultimate example for us in the wilderness. After being there for forty days, in a state of vulnerability, the devil tried to steer Jesus away from God. Jesus demonstrated to us the power in the Word by wielding it as a weapon against the enemy. God and His words are greater than all.
Bible verses about confidence and courage
Courage is a quality that allows us to do things that scare us. Having God-fidence (God-based confidence) will lead to courage. The power of God at work in us makes us brave.
1. Psalm 27:14 NKJV.
 

Wait for the LORD; be strong, and your heart is encouraged. Yes, wait for the LORD.
 To be courageous in the Lord, obedience to all His words and commandments is a must. Though He is powerful and can do anything, He will never impose His will on those who do not choose to follow him. Waiting on the Lord can feel like a stressful and unrealistic expectation.
His instruction for us to wait sometimes comes in high-stakes situations to challenge and strengthen our faith. When Saul was tasked with waiting on the Lord, he chose the road of impatience and self-reliance, which cost him his throne and generational blessing.
Sometimes the courageous thing to do in a situation is to be still. This stillness will come to us when we are confident that God is still at work, moving on our behalf even in the silence.
2. 2 Timothy 1:7 NKJV. For God has not given us a spirit of fear but of power and of love and of a sound mind.
Fear and cowardice are not qualities that should be allowed to thrive in the lives of believers. In fact, the presence of fear means that you lack peace.
Wherever God is, there is peace and courage. Fear kills and destroys. This is why the Bible clarified that fear does not come from God. The fruits of the Spirit, as listed in Galatians 5:22, are all tools that, when applied, can spark courage in the hearts of the believer.  
3. Mark 7:3 NKJV. For the Pharisees and all the Jews do not eat unless they wash their hands in a special way, holding the tradition of the elders
Following Jesus means stepping out of comfort zones. The Lord Jesus dared to address injustice or evil in Jewish society and said things that no one else had the confidence to say. He did not back down from criticizing the established religious order in plain language.
Jesus hated hypocrisy and any man-made barriers to worship and attaining the knowledge of God. Jesus was courageous. He spoke with conviction to grip the hearts of the religious leaders and in love to the unsaved who wanted to know God.
Courage demands unrelenting dedication to the will and word of God. Only God can equip you with the courage and confidence you need to fulfill His purpose for your life.
4. Matthew 26:38 NKJV. Then saith he unto them, My soul is exceeding sorrowful, even unto death: tarry ye here, and watch with me.
Being brave means that you do not shy away from your responsibilities or complex problems that demand your attention. One source defines courage as the ability to do something that scares you.
This means that you must overcome fear! Even Jesus knew fear during those quiet moments in Gethsemane. Intense fear, but Jesus entrusted his anxiety to God the Father and found strength in Him.
Strength in the face of grief and pain. If Jesus needed to seek his Father's strength, how much more do we need to earnestly seek His strength today?
5. Isaiah 41: 6 NKJV. Each one helps his neighbor and says to his brother: Be strong.
Another and one of the best ways to have strong confidence in the Lord is through your brethren. "Two is better than one," we will always need assistance in different areas of our lives.
Courage often finds us in those moments when we're sharing and listening to the testimonies of fellow believers. We help each other in the faith to remain rooted in the living Word of God.
Conclusion
Confidence deepens your relationship with God by strengthening your faith. Having confidence only in yourself is not enough; your boldness, courage, and confidence should be supercharged by the undying power source of God's promises. Confidence in God is never wasted or misplaced. It is sealing your faith and securing your destiny.