20 Uplifting Bible Verses about Joy & Praising God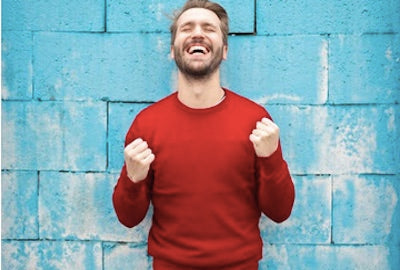 Bible verses about Joy
Joy and happiness are sometimes used interchangeably, especially during the height of exciting emotions; however, when we calm down, we often realize they are not one and the same. Happiness is an emotion that one experiences during favorable circumstances, while joy is more of a principle and can be experienced even during negative situations.
Anyone can experience happiness, but true joy, the strength to be positive during trials, only comes from have a relationship with God. Today, I want to highlight the Bible verses and stories that give the best explanation and practical advice on how we can experience absolute joy, the joy that transcends our circumstances and connects us to God.
"O come, let us sing unto the Lord: let us make a joyful noise to the rock of our salvation. Let us come before his presence with thanksgiving, and make a joyful noise unto him with psalms. For the Lord is a great God, and a great King above all gods." Psalm 95:1-3 KJV
This psalm can be dubbed a "Call to Worship," and sections of it are analyzed and quoted in Hebrews 3 and 4. It is an invitation for a community of worshippers to express joy and thanksgiving to God through songs. Singing is a profound way to express joy, and over time we would have experienced the power of music during worship.
The psalmist didn't just ask us to be joyful; he also explained why. God brings us salvation through his Son, Jesus Christ (John 3:16), and he is the King of kings and Lord of lords. When we experience the blessing of salvation and forgiveness, we cannot help but shout for joy as our gratitude overflow. Bring your joyful praises to God!
"Praise ye the Lord. O give thanks unto the Lord; for he is good: for his mercy endureth for ever." Psalm 106:1 KJV
In Lamentations 3: 22-23, we are reminded that we are not consumed because of God's mercies that are new every morning. Imagine that! The psalmist invites us to be joyful with thanksgiving and praise because God is patient and his mercies are everlasting.
While the psalm focused on the follies of the children of Israel, we today are no different. We are just as rebellious and stubborn despite all that God has done for us. So this psalm is also a call for us to recognize God's unfailing goodness and rejoice as we give him thanks.
"Oh that men would praise the Lord for his goodness, and for his wonderful works to the children of men! And let them sacrifice the sacrifices of thanksgiving, and declare his works with rejoicing.." Psalm 106:1 KJV
When we testify of the goodness of God, do we declare his works with joy? Are people impressed to worship our God because of our joyful praises and thanksgiving? In Psalm 100, A Psalm of Thanksgiving, the psalmist calls "all the lands" to make a joyful noise unto the Lord and serve him with gladness.
Christians should always be joyful people because even though our circumstances may change, the God who we worship is the "same yesterday, today and forever." Hebrews 13:8 We still worship the God that parted the Red Sea and sustained the children of Israel. It is the same God who blessed Abraham and restored Job's wealth two-fold. He never changes, and He deserves our praise and thanksgiving.
"Sing unto the Lord with thanksgiving; sing praise upon the harp unto our God." Psalm 147:7
Psalm 147 is a beautiful character reference of our mighty God, and we are invited to sing praises and thanksgiving unto God. When we consider the might and power of God, how can we walk around in misery and despair? Solomon, the wisest man on earth, reminds us in Proverbs that a merry heart is like medicine, but a broken spirit dries up our bones.
Not only do we have a million reasons to be joyful as we dwell on the goodness of God, but we also benefit when we display a sweet, joyful spirit. It's hard to give thanks and rejoice when times are tough, but God's goodness will outlast your challenges. Sing unto the Lord with thanksgiving!
"And be not drunk with wine, wherein is excess; but be filled with the Spirit; Speaking to yourselves in psalms and hymns and spiritual songs, singing and making melody in your heart to the Lord; Giving thanks always for all things unto God and the Father in the name of our Lord Jesus Christ;" Ephesians 5:18-20
Paul urges followers of Christ to encourage ourselves with psalms and hymns and joyful songs as we give God thanks. However, he lists being filled with the Spirit as a precursor to this habit of worship. The truth is that unless we are filled with the Spirit, we will be miserable and bitter. When we have the Spirit, we have comfort and joy.
The Spirit modifies our perspective and sets our hopes on eternal things. When we are filled with the Spirit, we put away complaining and mourning, and like David, we can joyfully encourage ourselves in the Lord as we give thanks for everything. 1 Samuel 30:6
"My brethren, count it all joy when ye fall into divers temptations; Knowing this, that the trying of your faith worketh patience." James 1:2-3 KJV
These verses are some heavy advice coming from James. Who in their right minds would be joyful when faced with trials and temptations? Is that even possible? Yes, and James recommends it. Why? It's all about your perspective.
Children of God can celebrate and rejoice amidst trials and temptations because they view the trials as stepping stones to attaining patience, a part of the fruit of the Spirit and an elusive virtue. Faith in the face of trials produces patience, the patience, and endurance that is needed now that "the coming of the Lord draweth nigh." James 5:8
"Rejoice evermore. Pray without ceasing. In everything give thanks: for this is the will of God in Christ Jesus concerning you." 1 Thessalonians 5:16-18 KJV
It is easy to feel joyful and grateful during good times, but Christians can always be joyful during adverse circumstances. Our joy should be evident even in suffering and sorrow because our God is faithful through it all. God is not a God of events; he is a God of principle. His favor towards us is unwavering and our joy is his delight. This key fact gives us the strength to smile through the tears and laugh through the pain because God has promised, as recorded in Hebrews 13:5, never to leave us or forsake us.
"For his anger endureth but a moment; in his favour is life: weeping may endure for a night, but joy cometh in the morning." Psalm 30:5
What a beautiful assurance! In Psalm 30, David shared his personal experience with God, and it is such a tremendous encouragement to those enduring difficult times. Our sorrows and heartaches will not last forever. God's faithfulness is everlasting, and this affords us joy in the morning.
Paul also encourages us in 2 Corinthians 4:16-18 not to lose heart even when we are wasting away physically because inwardly, we are being renewed every day. Our troubles are momentary but that which await us; those things that are unseen are eternal. When we trust God, this verse will strengthen our resolve to endure all kinds of sorrows with a hopeful spirit as our hearts anticipate the promised joy.
"Blessed are ye, when men shall revile you, and persecute you, and shall say all manner of evil against you falsely, for my sake. Rejoice, and be exceeding glad: for great is your reward in heaven: for so persecuted they the prophets which were before you." Matthew 5:11-12 KJV
Friends, we choose joy amid persecution because those who are oppressed and mistreated for keeping the law and spreading the gospel will have a great reward in heaven. What a blessed assurance! Joy is not automatic, but with a hope grounded in Christ, we can rejoice and be exceeding glad when we have to suffer for the sake of Christ. Psalm 126:5 reminds us that "those who sow in tears will reap in joy." Nobody promised that the Christian journey would be an easy one, but God's grace is sufficient for us; his strength is made perfect in our weakness. 2 Corinthians 12:9
"But rejoice, inasmuch as ye are partakers of Christ's sufferings; that, when his glory shall be revealed, ye may be glad also with exceeding joy." 1 Peter 4.13 KJV
It is no secret that Jesus suffered for our sins. "And being found in appearance as a man, he humbled himself by becoming obedient to death— even death on a cross!" Philippians 2:8 Jesus took our place and died in our stead so that we can receive the gift of eternal life.
As such, he admonishes us through Peter to rejoice as we share in Christ's sufferings as the trade-off will be worth it. We will share his sufferings now, but we will joyfully share his glory in the earth made new. Rejoice, brethren; our suffering is not in vain; a reward awaits us in glory.
"O clap your hands, all ye people; shout unto God with the voice of triumph." Psalm 47:1 KJV
Has God been good to you? Yes, He is a good God! The psalmist invites us to clap and shout with joy because God has brought us victory, and he reigns as the King of kings.
We clap at churches, concerts, and even school plays to show our appreciation and agreement. Vibrant clapping from an audience assures the presenter that the hearers love the message. Similarly, our happiness and joy are reflected in our worship styles, and the psalmist calls us to enthusiastic clapping and shouting unto the Lord, Most High.
"Now the God of hope fill you with all joy and peace in believing, that ye may abound in hope, through the power of the Holy Ghost." Romans 15:13 KJV
The real source of our joy and happiness comes from our hope in God. While favorable circumstances can make us happy, only the joy of the Lord, anchored in hope, can keep us joyful during our storms. "Then was our mouth filled with laughter, and our tongue with singing: then said they among the heathen, The Lord hath done great things for them." Psalm 126:2 We can laugh and rejoice because we are filled with joy, and living in the hope of the coming of our Lord.
"Go thy way, eat thy bread with joy, and drink thy wine with a merry heart; for God now accepteth thy works." Ecclesiastes 9:7 KJV
We have God's permission to be joyful and happy. He doesn't want us to walk around with sad, gloomy faces. In Matthew 6, Jesus chastised the scribes and Pharisees for being hypocrites who looked sad and somber and disfigured their faces to show men that they were fasting.
God is pleased with our works, and he has authorized us to be merry in our dealings. Sad, long faces are bad advertisements for Christianity. If we want persons we meet to listen to our testimonies and to "come and see," we must project the joy that we have found in God.
"Happy is that people, that is in such a case: yea, happy is that people, whose God is the Lord." Psalm 144:15 KJV
God is my Lord, and that is why I am happy. How about you? When we understand that we serve the same God who rescued the children of Israel from Egypt, parted the Red Sea, rolled up the Jordan River, blessed Abraham, promoted Joseph, and raised up Esther for such a time as this, we cannot help it.
We have no choice but to be happy. God is the source of our joy, and his blessings overflow from generation to generation. We can rejoice because this strong, mighty, miracle-working God is Lord of our lives.
"Rejoice in the Lord always: and again I say, Rejoice.' Philippians 4:4 KJV
Paul, the one who had met God on Damascus road, wrote these words from his prison cell. Paul encourages us to be joyful and happy in the Lord, and he repeated it for emphasis. Paul then proclaimed that he could do all things through Christ who strengthens him and how he had learned to be content in all states.
True joy hinges on our dependence on God and our perspective. You can choose to be joyful, knowing that God is in control despite your circumstances, or you can choose to be sad and bitter. Paul recommends joy and happiness, and I say Amen.
"And Sarah said, God hath made me to laugh, so that all that hear will laugh with me." Genesis 21:6 KJV
God fulfilled his promise to Sarah and answered her prayer when he allowed her to conceive Isaac when she was way past child-bearing days. This brought immense joy to Sarah and highlighted the fact that God's timing is perfect and he is not limited by possibilities. He is the God of the impossible. Like the psalmist, Sarah could joyfully declare, "For thou, Lord, hast made me glad through thy work: I will triumph in the works of thy hands." Psalm 92:4
"When they saw the star, they rejoiced with exceeding great joy. And when they were come into the house, they saw the young child with Mary his mother, and fell down, and worshipped him: and when they had opened their treasures, they presented unto him gifts; gold, and frankincense and myrrh" Matthew 2:10-11
The birth of Jesus brought joy to the wise men at the time and still brings joy to us today. They celebrated the birth of Jesus because they knew the prophecies that he would come to save mankind from sin and oppression. While the wise men celebrated his first coming, we today eagerly anticipate his second coming. "…Hereafter shall ye see the Son of man sitting on the right hand of power, and coming in the clouds of heaven." (Matthew 26:64) Oh, what a day of rejoicing that will be!
"You intended to harm me, but God intended it for good to accomplish what is now being done, the saving of many lives." Genesis 50:20
The story of Joseph is a tumultuous journey from favorite son of Jacob to pit to palace to prison to Prime Minister of Pharaoh. As you read this captivating story in Genesis chapters 37-50, you will marvel that at the end of it all, Joseph would have been able to make this declaration.
Through the betrayal, false accusations, imprisonment, Joseph never lost his joy. As he faced his brothers who sold him into slavery, he was able to declare that God's favor remained with him and all things worked together for his good. This is a true joy - a firm conviction of God's presence and providence despite our circumstances.
"One of them, when he saw he was healed, came back, praising God in a loud voice. 16 He threw himself at Jesus' feet and thanked him—and he was a Samaritan." Luke 17:15-16 KJV
We know this story very well- the story of the Ten Lepers. Ten men were healed of leprosy, but only one returned to give thanks. With joy and thanksgiving, he returned to praise God for freeing him from a life of isolation and pain. True joy propels us to have a grateful spirit.
"My son,' the father said, 'you are always with me, and everything I have is yours. But we had to celebrate and be glad, because this brother of yours was dead and is alive again; he was lost and is found.'" Luke 15:31-32 KJV
The parable of the Prodigal Son is one part of the trilogy of parables that are often used in crusades and soul-winning ventures. Pastors often highlight the father's joy at the return of his wayward son as they exhort "prodigals" who were once a part of the fold to come home.
As elated as the father was in the parable, it does not compare to the "rejoicing in the presence of the angels of God over one sinner who repents." Luke 15:10 Each soul matters to God, and he rejoices each time his lost sheep repents and choose to live a righteous life.
In conclusion
True joy can only be found in the knowledge of God as our Savior and Redeemer. As we anchor our home in him, we are able to confront our fears, smile through our trials, and sing through our storms because, as Nehemiah declares, the "joy of the Lord is our strength." With the Lord on our side, we are able to choose joy despite our circumstances because our troubles are only momentary, but the reward for perseverance is eternal life.