20 Powerful Bible Verses about Life & Live it for Jesus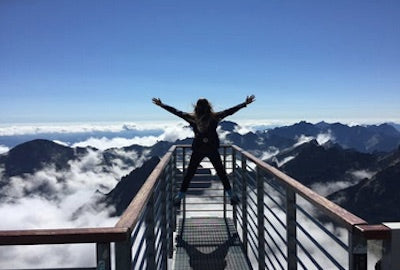 Bible Verses about Life
Have you ever wondered about life in terms of struggles, hardships or asked yourself what is my purpose? What is life and what is death? Below we have provided you with the most helpful verses from scripture to get you through it all.
Bible verses about life struggles
1. But first, must he suffer many things, and be rejected of this generation. - Luke 17:25 KJV
Did you know that the number one reason why so many Christians suffer is that the world rejects goodness and truth? When we look to Jesus all we can truly see is the love and goodness of His character for He suffered such a great weight, took upon every sin of humankind upon himself.
We see the cross as physical pain but there was something greater happening in the spiritual. He was literally fighting sin and all that separated us from Him.
So when you suffer here, just know that it could be because you are becoming like Christ and this world of darkness will do anything to stop you from becoming holy and righteous before Him. Darkness has already last but for some reason, it still thinks it has hope.
Also remember the words of Jesus that says: "they hated me first" and because we love Jesus and follow Him, the world will hate us too…
2. Flee fornication. Every sin that a man doeth is without the body, but he that committeth fornication sinneth against his own body. - 1 Corinthians 6:18
Because of our sinful nature, we will suffer from sin. Sin is the very thing that separates you from God. Throughout life, whether you are an unbeliever or a professing Christian you will suffer from sin to a certain degree.
For the Christian who suffers from sin, he/she knows that it is from the enemy which gives them the understanding to try and avoid it but unfortunately for the person who does not know that they are sinning, they can so easily give in to it. They may not view it as suffering but may view it as fulfilling a desire. But spiritually they have no idea of the implications.
Imagine a child who eats glue because it tastes sweet, it is very dangerous and there are consequences for his/her's actions.
3. And as Jesus passed by, he saw a man which was blind from his birth. And his disciples asked him, saying, Master, who did sin, this man, or his parents, that he was born blind? Jesus answered Neither hath this man sinned, nor his parents: but that the works of God should be made manifest in him. - John 9:1-3 KJV
Sometimes our suffering is a tool or instrument for God. Our very struggle could be the hope for millions. Like the man in this passage who is blind and then was given sight by the Lord Jesus.
Today we know Jesus is truly the creator of the universe because He displayed His power by giving this man the ability to see, it gave the disciples evidence and proof of His power. Millions of people through time have possibly read this piece in the Bible and came to Christ because of this act.
When we understand Christ and His plan, it gives us perspective and reason to find joy in our struggle like James says in chapter 1 verses 2. Count it joy when you are faced with trials.
4. That the trial of your faith, being much more precious than of gold that perisheth, though it be tried with fire, might be found unto praise and honour and glory at the appearing of Jesus Christ: - 1 Peter 1:7 KJV
Struggle and Trial perfects our faith. How do you know when someone is a true Christian? When trials, struggle and threats come but they are not wavered in their faith, they will willingly bear a cross for our Lord Jesus just as He did. In life, we can sometimes fall into the trap of just seeing how suffering affects us and we do not see the bigger picture.
Our Lord Jesus had to suffer for us and our suffering is nothing compared to what He endured for us. So what if your family hates you for it? So what if you lose your job? So what if they threaten you and try to harm you?
Christ has gone the extra mile to deliver you and you are free, eternally free. You have the trump card in your pocket. They can only kill you once but Christ has given you eternal life. There is no Game Over for you. >
5. For I reckon that the sufferings of this present time are not worthy to be compared with the glory which shall be revealed in us. - Romans 8:18 KJV
Imagine you were a cashier at a grocery store, working late shifts, going the extra mile to open the door for every customer, cleaning the floors, packing the shelves, doing the marketing and your boss fires you because you are not doing enough. That is so unfair, right?
Imagine a happy family, a bomb lands in the neighbourhood, kills the parents and leaves behind a 9-year-old girl alone to fed for herself.
These examples of pain and suffering are nothing compared to the amount of Love, blessing that is in the next life for those who are in Christ. Every need you can think of will be fulfilled, every holy desire, everything… Christ has traded your little raft on the ocean with a fleet of yachts, he has taken your broken sandals and given you a life's supply of Nike sneakers.
These are just comparisons to help you understand the greatness of His love. I cannot express it in words for you. But you know deep down that you desire this. Deep within you is a holy desire for God that you have tried to fill with things of this world. But nothing will quench that desire except Him.
2. Bible verses about living life with purpose
6. "But I have raised you up for this very purpose, that I might show you my power and that my name might be proclaimed in all the earth" (Exodus 9:16).
The story of Moses and the plagues is such an interesting story but did you know there is so much more about the plagues that we do not understand yet. Pharaoh viewed himself as the divine power at that time but the plagues have revealed that there is no one like the Lord on all the earth. Pharaoh without knowing it was literally put on that throne of Egypt by God. Yet when Moses approached Pharaoh he hardened his heart against God.
Our purpose in life is so deeply rooted in God and without Him, our purpose is failure because there is only victory in one name, Jesus. The cross tells us that there is victory only for those who believe in Him.
7. "I know that you can do all things; no purpose of yours can be thwarted" (Job 42:2)
Our lives are like vapour and scripture tells us that. God fulfils His purposes through multiple generations and a great example of that is Abraham, Abraham never saw the promised land but His descendants did.
We can about our lives and make plans, goals and set out to accomplish them. But without truly seeking God's direction and involvement in our lives and choices we can so easily find ourselves lost on a path where we do not know where we are going.
We are to submit every choice and decision to God first and foremost. He is the one that should be directing and we are to be the ones who submit to His will. With Him leading the way there is no mountain big enough to stand in the way.
8. "Many are the plans in a person's heart, but it is the Lord's purpose that prevails" (Proverbs 19:21).
Human beings are designed to reflect God's image. Everyone is born with a specific purpose and calling that can be discovered or overlooked. As believers, we are given insight into God's purpose for our lives as the result of the Holy Spirit's influence.
So we need to constantly seek Him and His will. Sometimes we are so confused and we think that our purpose is what our heart tells us to do but scripture tells us that our hearts are deceived. Believe it or not our hearts could be a weapon that the enemy uses for his pleasure, to turn us off track. Discernment is so important. We need to evaluate and check whether what we are desiring is from God or not.
Only the Lord's purpose prevails, so we need to be aligned with His will and not our own.
9. "Therefore, my dear friends, as you have always obeyed—not only in my presence but now much more in my absence—continue to work out your salvation with fear and trembling, for it is God who works in you to will and to act in order to fulfil his good purpose" (Philippians 2:12-13).
Even when we are only feeling pain and grief, it can be difficult to see God's purpose in hard times. Our challenge can distract us from remembering that God is working things out for our good when we don't want to be reminded. When we learn how to live our lives with the mindset that God is working things out for us, we can cope better with embracing this truth in rough places.
10. "Let us hear the conclusion of the whole matter: Fear God, and keep his commandments: for this is the whole duty of man. For God shall bring every work into judgment, with every secret thing, whether it be good, or whether it be evil." - Ecclesiastes 12:13-14
To fear God and to obey Him is our purpose in life, no matter what career field you might be in, everything comes second and He is first. To obey Him might mean that you quit your job and work in a different field or to do something different, it might mean that you give up everything you ever wanted and it may even mean separating yourself from people you like to be around. It might be to get out of our comfort zone.
Proverbs 1:7 says that the fear of the LORD is the beginning of knowledge. This fear can translate to reverence, respect and honour. To truly understand your purpose you need the knowledge of God and through the pursuit of wisdom, you will find it. Studying God's word is the right place to start because in doing that, you honour Him and obey Him.
3. Bible verses about life on earth
11. Lay not up for yourselves treasures upon earth, where moth and rust doth corrupt, and where thieves break through and steal: But lay up for yourselves treasures in heaven, where neither moth nor rust doth corrupt, and where thieves do not break through nor steal; For where your treasure is, there will your heart be also.- Matthew 6:19-21 KJV
Life on earth can be so materially driven but it is important to remind ourselves that material wealth should not be our god but our treasure ought to be in heaven. That treasure should be our Lord and Saviour Jesus.

12. I beseech you therefore, brethren, by the mercies of God, that ye present your bodies a living sacrifice, holy, acceptable unto God, which is your reasonable service. And be not conformed to this world: but be ye transformed by the renewing of your mind, that ye may prove what is that good, and acceptable, and perfect, will of God. - Romans 12:1-2 KJV
This verse speaks about how we ought to present ourselves, not our facades. We need to present ourselves as Holy not only in front of others but within us too and behind closed doors. We are not to conform to the pattern of this world but we ought to be transformed by the renewal of our minds which comes from the guidance of the Holy Spirit through the word of God. So that we are to be good instruments for God.
We are to set examples. Actions speak louder than words, we cannot only claim to love Christ but our very actions needs to prove that truth.
13. But the Comforter, which is the Holy Ghost, whom the Father will send in my name, he shall teach you all things, and bring all things to your remembrance, whatsoever I have said unto you. - John 14:26 KJV
Life on this earth is difficult so it is important that we have guidance in every decision we make. Jesus sent his own very spirit to help believers in growing in Christ-likeness, and to help steer them into the right direction. He comforts us in times of trouble, he even prays for us when we can't utter a word.
14. For what shall it profit a man, if he shall gain the whole world, and lose his own soul? - Mark 8:36 KJV
The truth of the matter is that this world and everything in it will perish. Any person who is rich and has many things but does not have Jesus literally has nothing. The poorest man on earth has nothing but if he has Jesus He is literally the richest man amongst billionaires. Christ is more valuable than anything you can buy on earth. You cannot buy Him or earn Him. So we need to recognize the truth treasure we have in Him.
15. Whereas ye know not what shall be on the morrow. For what is your life? It is even a vapour, that appeareth for a little time, and then vanisheth away. - James 4:14 KJV
In its context, this verse speaks about plans. We cannot say we will be in France tomorrow because that is our plan we need to say "by the grace of God" we will be in France hence He is the one who wills it all. This is submitting your plans to Him. It is so easy to fall into the saying of these things without the true intent behind it, But submit every decision you make to Him.
4. Bible verses about life and death
16. Wherefore, as by one man sin entered into the world, and death by sin; and so death passed upon all men, for that all have sinned: - Romans 5:12 KJV
Every human being on earth is a sinner, not one is righteous and the wages of sin is death. Christ came to defeat sin and death and that is why it is highly important for each and every one of us to repent and believe the Gospel.
17. Jesus said to her, "I am the resurrection and the life. The one who believes in me will live, even though they die; and whoever lives by believing in me will never die. Do you believe this? - John 11:25-26
We do not only live once, we live forever. That is if you believe in Christ. He was sacrificed for your sin therefore He has defeated death and He will return someday and establish His eternal Kingdom. The question is, are you a citizen?
18. So will it be with the resurrection of the dead? The body that is sown is perishable, it is raised imperishable; it is sown in dishonour, it is raised in glory; it is sown in weakness, it is raised in power; and it is sown a natural body, it is raised a spiritual body. If there is a natural body, there is also a spiritual body. - 1 Corinthians 15:42-44
Our current bodies are stained by sin and therefore will eventually die, but one day for those who are followers of Jesus Christ, will receive perfect bodies without the stain of sin. Immortal bodies like that of Adam before he ate the fruit of the forbidden tree.
19. For our light and momentary troubles are achieving for us an eternal glory that far outweighs them all. So we fix our eyes not on what is seen, but on what is unseen since what is seen is temporary, but what is unseen is eternal. - 2 Corinthians 4:17-18
Earthly hardships are but temporary afflictions, sometimes they might feel like they consume all of who we are but there is a greater purpose and greater future for those who Love Lord Jesus and turn away from sin. Eternal life and restoration is in no other name and those are things that are unseen that is more precious than gold.
20. If we live, we live for the Lord; and if we die, we die for the Lord. So, whether we live or die, we belong to the Lord. -Romans 14:8
As Christians, we do not belong to ourselves because we were bought by the blood of Christ and therefore we belong to Him and are indebted to Him. So our freedom operates under Him. So whether we are living here on earth or dead, we belong to Him.
Our lives whether we acknowledge it or not does and always will revolve around Jesus. But the decision is in your hands as to who or what your god is in this life. Our purpose, our struggles and death are all linked but there is only one cure to confusion, pain and struggle, consequence and that cure is Jesus and nothing else.
We hope that this article was helpful, that it will those who are afraid or discouraged that they would sing a new song of how the lord truly does strengthen the weak and those who wait on Him, that they would take God's hand and walk as witnesses for Jesus to all the nations, facing strongholds with the courageousness of the Holy Spirit, encouraging others with the riches of His mercy and grace.
We can only be content in Jesus, in the good news that has been prophesied for countless years from prophets like Isaiah, Jeremiah and Elijah. That there is a true King coming, a warrior servant king who will set the captives free, captives who were enslaved by their own flesh and affliction. Jesus goes on to take these captives and changes their identity to chosen people, a called people out of the darkness.