17 Bible Verses About Change (Reasons for staying strong inside)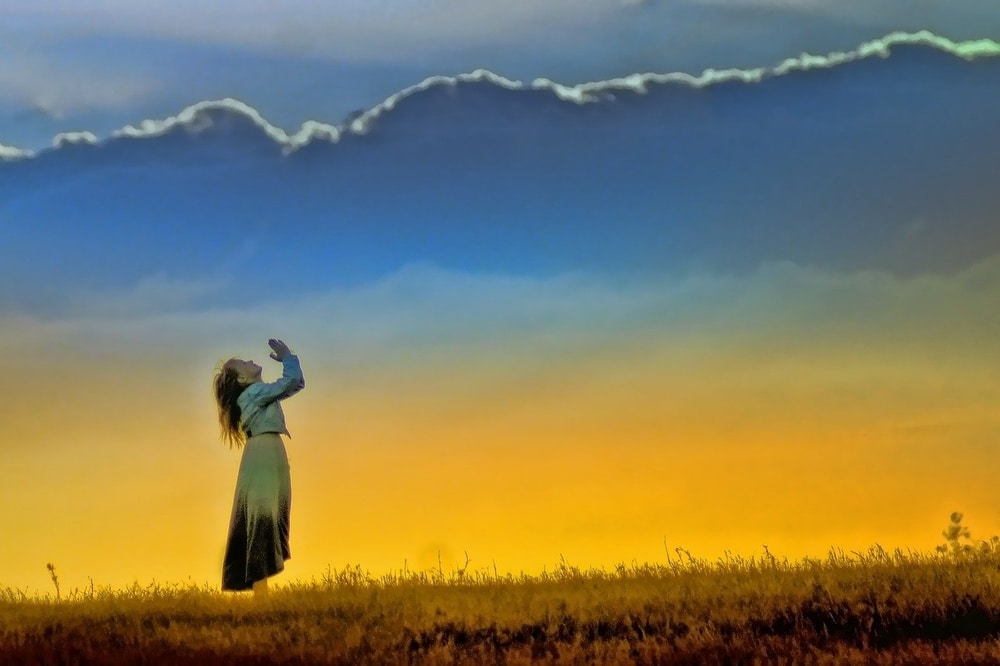 Bible Verses About Change
Are you going through a period of change in your life? Whether you are looking for a new job or just want to adapt your clothing style, change can be daunting. Sometimes a bit of comfort from the peace of God and the Bible is exactly what we need to keep our heads held high and never give up. Luckily, these 17 Bible verses about change are filled with great advice.
Bible Verses about Change
1. "Therefore, if anyone is in Christ, the new creation has come. The old has gone, the new is here." 2 Corinthians 5:17 NIV
This powerful Bible quote reminds us of the sacrifice that Lord Jesus Christ made for us. God uses change as a powerful tool to bring about growth and better circumstances. God gave His own Son so that we could be forgiven for our sins.
Instead of fearing the trials and tribulations of change, we should look forward to the new lives that they bring. As long as 'anyone is in Christ' and you trust in God as your savior, the new will always outweigh the old.
2. "Jesus Christ is the same yesterday and today and forever." Hebrews 13:8 ESV
No matter what change Christ Jesus faces, He is always the same. This is an important idea for us to focus on when we are finding things difficult to handle. No matter how bad things get, if you focus on Jesus Christ you will be able to get through it - 'yesterday and today and forever'.
3. "Have I not commanded thee? Be strong and of a good courage; be not afraid, neither be thou dismayed: for the Lord thy God is with thee whithersoever tho goest." Joshua 1:9 KJV
This holy Bible verse about change acts as both a reminder and an instruction of God's eternal presence in our lives. We shouldn't let the difficulty of change get the better of us. As soon as we do this, we are forgetting about God's love and protection. 
We can hold on to these words no matter what we are struggling through. He is always beside us - guiding us. If you can keep this strength in your heart, there is no change that won't lead to growth.
4. "Do not be anxious about anything, but in everything by prayer and supplication with thanksgiving let your requests be made known to God. And the peace of God, which surpasses all understanding, will guard your hearts and your minds in Christ Jesus." Philippians 4:6-7
Do you worry about change? Anxiety issues are one of the results of continuous worry. Instead of bottling these feelings within yourself, share with Christ Jesus and he will aid in the renewing of your mind. 
Therefore, if anyone is struggling, all they need to do is pray and ask honestly and openly for guidance. The Lord will guard you and help you think clearly to get through these turbulent times. 
5. "Be strong and courageous. Do not be afraid or terrified because of them, for the Lord your God goes with you; he will never leave you nor forsake you." Deuteronomy 31:6 NIV
When things are repeated many times in the Holy Bible, we know they are important. One message that is prevalent is one of strength and courage through tough times. No matter how scary the change in your life might seem, find strength in your faith. The Lord is always there with you.
6. "So we do not lose heart. Though our outer self is wasting away, our inner self is being renewed day by day. For this light momentary affliction is preparing for us an eternal weight of glory beyond all comparison, as we look not to the things that are seen but to the things that are unseen. For the things that are seen are transient, but the things that are unseen are eternal." 2 Corinthians 4:16-18 ESV
We can look at this Bible verse on change in two ways: physically or about life in general. As we grow older, our bodies will start to wither. This physical change is something many people fear and resent on a daily basis. 
The Lord reminds us in 2 Corinthians that this life is only temporary. Anything we are experiencing, whether old age or general life changes, we should always remember that they are only temporary. Through our faith in God, we will experience an eternal joy far greater than any momentary suffering.
7. "Casting all your care upon him; for he careth for you." 1 Peter 5:7 KJV
This 1 Peter 5-7 canvas reminds you how much God cares about you.
This short Bible verse is about submission. If we truly submit to God and Lord Jesus Christ, we need not worry about anything in life. Whatever change comes your way, know that the Lord is caring for you and will be looking out for you.
8. "The Lord is not slow to fulfill his promise as some count slowness, but is patient toward you, not wishing that any should perish, but that all should reach repentance." 2 Peter 3:9 ESV
Patience is an important virtue to have in life. Not only should we be patient in our endeavors, but also when it comes to asking for help from God. If we are surrounded by change and are worried about the outcome, just remember that the Lord's plan is at work.
9. "Trust in the Lord with all your heart, and do not lean on your own understanding. In all your ways acknowledge him, and he will make straight your paths." Proverbs 3:5-6 NIV
This Bible verse is very important for many of us in modern times. With all our external influences, like social media, we often find ourselves overthinking things and comparing our lives to others. 
God reminds us that wherever we may find ourselves, do not overthink and rely solely on our own intelligence. He is always there, so trust in the name of the Lord and he will guarantee you safe passage through life.
10. "You were taught, with regard to your former way of life, to put off your old self, which is being corrupted by its deceitful desires; to be made new in the attitude of your minds; and to put on the new self, created to be like God in true righteousness and holiness." Ephesians 4:22-24 NIV
This Bible verse looks at change as an important thing for all Christians and not something to be feared. When we turn to God, we should discard our old ways of life. All of our past transgressions will be forgiven, but we must face our new lives with Christ by our side.
The use of 'deceitful desires' regarding change in the Bible shows us how, often, the things we covet and try to hold on to are not aligned with God's teachings. Change and renewal in God's grace should be our highest goal. In this case, we won't fear change, because there is nothing eternal that can be taken away from us.
11. "The Lord is my rock, my fortress and my deliverer; my God is my rock, in whom I take refuge, my shield and the horn of my salvation, my stronghold." Psalm 18:2 ESV
Psalms is filled with many beautiful Bible verses on change. This is an exceptionally great one that can be applied to any difficulty in your life. When change comes knocking, remember that the Lord is your shield  
If you discover this protection from God, then there truly is nothing that you won't be able to face.
This Psalm 18:2 canvas delivers the perfect message of trust in God.
12. "Remember not the former things, nor consider the things of old. Behold, I am doing a new thing; now it springs forth, do you not perceive it? I will make a way in the wilderness and rivers in the desert." Isaiah 43:18-19 ESV
If you ever feel unsure about where your life is heading, just think of this Bible verse. We are told not to even remember old things, because new things are coming that will be even greater. 
The imagery of making ways in the wilderness and rivers in the desert provides us with two examples of how magnificent God's changes can be. 
13. "He saved us, not because of works done by us in righteousness, but according to his own mercy, by the washing of regeneration and renewal of the Holy Spirit… " Titus 3:5
Titus was receiving guidance from Paul and one of the messages is regarding change. Titus was urged to ensure positive transformation and 'renewal of the Holy Spirit'. This is necessary for us to grow and benefit from Lord's guidance. 
14. "I can do all things through Christ which strengtheneth me." Philippians 4:13 KJV
No matter what you may be facing, if you remember Bible verses about change you will have renewed vigor. Through Christ, you can do anything. This is not limited to certain parts of your life, but anything. 
Change can sometimes feel like we are stuck out in the ocean with nowhere to go, but God can guide us. 
15. "And we know that for those who love God all things work together for good, for those who are called according to his purpose." Romans 8:28 ESV
If we are very caught up in our current lives, we can sometimes be fearful of change. However, knowing that God has a purpose for us, we never have to worry about where our lives take us.  
Keep your mind fixed on these Bible verses about change, and you'll find that you no longer fear anything that life throws at you.
16. "Behold! I tell you a mystery. We shall not all sleep, but we shall all be changed," 1 Corinthians 15:51 ESV 
In life, there aren't many things that are guaranteed as much as change. God reminds us about this so that we are not dismayed by our daily circumstances. Accept this change and walk every day focusing on the good news. All of these are necessary parts of our journey. 
17. "Thy word is a lamp unto my feet and a light unto my path." Psalm 119:105 ESV 
This Bible scripture about change does a great job of describing God's guidance in our life. By following God, it is as if we have a torch that can guide us through the darkest times in life. 
If you are feeling unsure about whether you will be able to make it through any changes, bible verses are the perfect place to remind you of God's words. Hold your faith close to your heart and walk with confidence.
What the Bible Says About Change: God Will Guide You
Change is an inevitable part of life and is something that is mentioned many times throughout various Bible verses. We should never be fearful of change because Christ will always be by our side throughout the process.
The 17 Bible verses about change that we looked at above covered a wide range of ideas about transformation. When we are turning to God, away from our previous lives, change is something that helps us transform by renewing our minds. 
During daily life, we will encounter many types of change. For some of us, even small adjustments (like needing to cut our hair) can be intimidating. Whatever transformation you are facing, you should always face it with God, Jesus Christ, and the Spirit in your thoughts and prayers. God will leave you transformed by the renewing of your mind.