10 Bible Verses About Blessings (and what they mean for you)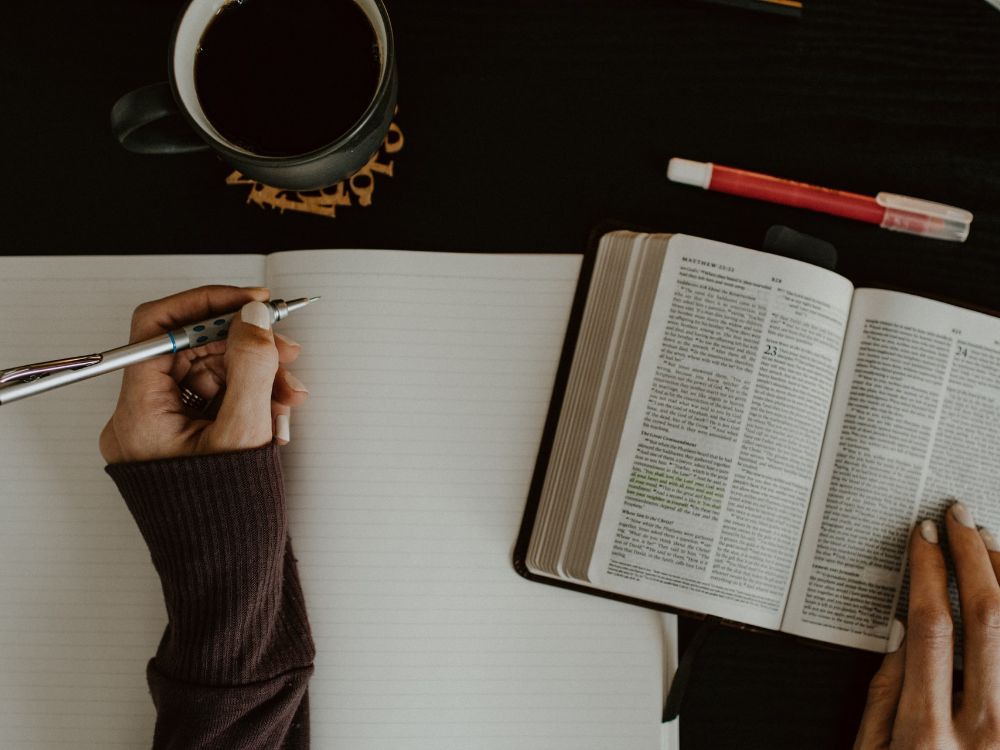 Bible Verses about Blessings
Prayer and the Bible are powerful things. Every day, we find reasons to ask God for help, guidance, and strength. And sometimes, we want to send those special blessings to those we love, too. This post will cover Bible blessings that you can utilize in your daily prayers. 
You can recite these Bible verses about blessings below during your morning or evening prayers. Whenever you want to ask God to bless you or someone you love. I've also included images with Bible verses on them, which you can use to remind you of these inspirational scriptures. 
Table of Contents
1. "The Lord bless you and keep you; the Lord make his face to shine upon you and be gracious to you; the Lord lift up his countenance upon you and give you peace." Numbers 6:24, ESV
This blessing verse calls upon God to bless you and lead you down the path of righteousness. When asking for God's face to "shine upon" you, the verse invokes God's favor on your soul and your life. It is not only God's favor that you are asking for, but also His mercy, understanding, and the forgiveness of the Lord Jesus Christ, who gave His life for your sins.
2. "May God be gracious to you and bless you and make His face shine upon you." Psalm 67:1, NIV
This verse of blessing carries the same message as Numbers 6:24, asking that God will bless you and guide you to peace as you endeavor to live a good and honest life with Him. This is one of the most basic and yet most powerful Bible verses about blessings.
3. "He makes me lie down in green pastures. He leads me beside still waters." Psalm 23:2, ESV
This is a wonderful verse from the book of Psalms to recite when you are experiencing doubts, or when you simply need a reminder of the glory of God. The Psalm reminds us that God the Father is like a shepherd, and you are one of His sheep. 
Sheep cannot drink from rushing streams, but only from calm water. Thus, this verse tells us that God always knows what is best for His children. He will also lead us to "green pastures," meaning that He will provide for you if you trust in Him. 
If you ever need a reminder that God is guiding you and is always by your side, this is a poetic Psalm to keep close to your heart. 
4. But blessed is the one who trusts in the Lord, whose confidence is in him. He is like a tree planted by water, that sends out its roots by the stream, and does not fear when heat comes, for its leaves remain green, and is not anxious in the year of drought, for it does not cease to bear fruit." Jeremiah 17:8, ESV
In this bible verse about blessings, the tree represents God, and the heat represents you. Jeremiah says that even when you are faithless, God is not. Even when you cease to believe, God remains strong and all-seeing. No matter what, His grace towards you will not change. 
5. "Blessed be the God and Father of our Lord Jesus Christ, who has blessed us with every spiritual blessing in the heavenly places in Christ. Ephesians 1:3, ESV 
This blessings scripture is another reminder that you are blessed in every way thanks to God the Father. You can use this as a way to remember to practice gratitude in your daily life. 
6. "So do not fear, for I am with you; do not be dismayed, for I am your God. I will strengthen you and help you; I will uphold you with my righteous right hand." Isaiah 41:10, NIV
Life can sometimes be challenging, but this verse will help you get through the difficulties you are experiencing. Isaiah writes that no child of God should be scared but rather trust in the Lord to protect and guide them.  
7. "And my God will supply every need of yours according to his riches in glory in Christ Jesus." Philippians 4:19, ESV
It's important to note that God knows what you need better than you do. The Lord, in all his omnipotence, will give to you what He sees fit. So, fret not when life doesn't go your way because He has a plan for you.  
8. "I pray that from his glorious, unlimited resources, he will empower you with inner strength through his Spirit." Ephesians 3:16, NIV
This blessing from the book of Ephesians can be recited in prayer for those you care about the most. You can read the verse as a prayer to God to give strength to those who need it in hard times in their lives.
9. "Whoever gives heed to instruction prospers, and blessed is the one who trusts in the LORD. Proverbs 16:20, NIV

Another verse about trusting in God, this verse is a reminder to follow God's commandments and trust that the rest will follow suit. Faith, at the end of the day, is the most important trait for Christians.
10. Blessed shall you be in the city, and blessed shall you be in the field. Blessed shall be the fruit of your womb and the fruit of your ground and the fruit of your cattle, the increase of your herds and the young of your flock. Blessed shall be your basket and your kneading bowl. Blessed shall you be when you come in, and blessed shall you be when you go out. Deuteronomy 28:3-6, ESV
Deuteronomy reminds us again that God blesses you in every facet of your life. Even when you cannot see the good around you, know that God is providing for you in every way. 
Final Thoughts on Blessing Scriptures
No matter what you are going through in life, these bible verse blessings will help give you peace during the hard times. By reciting God's blessings verses, you can invoke the power of the Holy Spirit to bless you and keep you, guiding you on the righteous path.