Bible Scriptures on Giving - 8 Verses About Why We Should Give More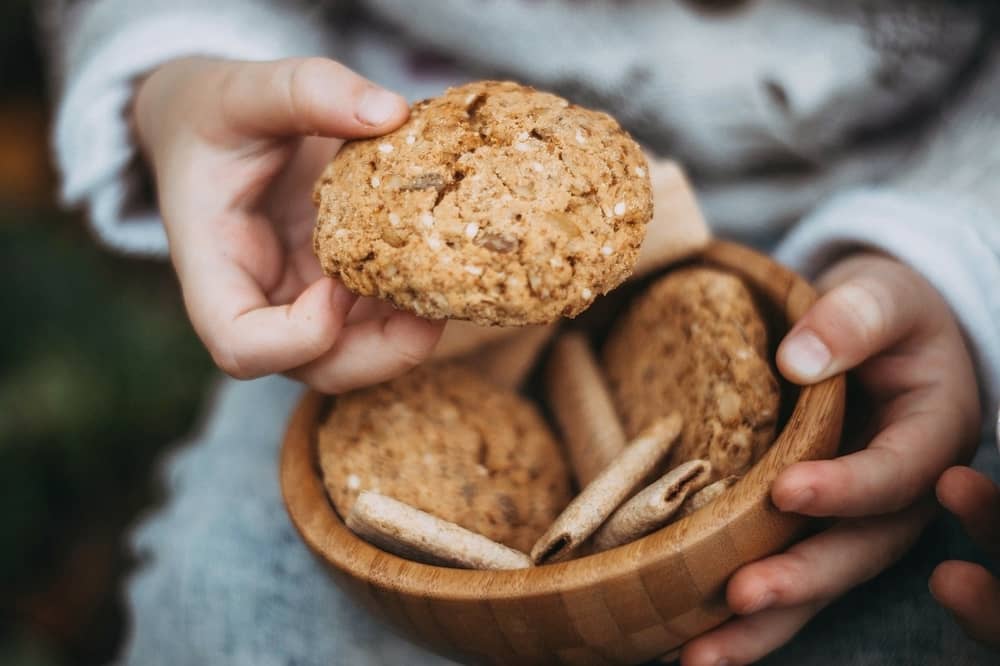 Bible Verses on Giving

Christians serve our God who richly provides us with blessings and will give us all we need. If you have faith in the Lord your God, you will be taken care of always. But, as a person of faith, it is also said that you must help the weak and give to the poor. 
The only way we can all live our lives without being in need or going hungry is if everyone is willing to give what they are able, without complaining or being greedy. 
Here are some scriptures on giving that we found. These will help you better understand what the bible says about giving and how you can honor the Lord in your generous actions. 
What does the bible say about giving? And does God really want us to share our riches and give to strangers? As Christians, it's our duty to care for our brothers and sisters, and especially to give to the needy and less fortunate. 
Let's take a deeper look at these bible verses on giving to others.
Table of Contents
1. Hebrews 13:16
Do not neglect to do good and to share what you have, for such sacrifices are pleasing to God. - 
This is one of the easy-to-understand bible verses about giving. It clearly tells us that God is happy when we are generous and kind. The more we sacrifice for the sake of others, rather than holding on to greed, the more we please our Lord.
 2. Deuteronomy 15:7-8
If among you, one of your brothers should become poor, in any of your towns within your land that the Lord your God is giving you, you shall not harden your heart or shut your hand against your poor brother, but you shall open your hand to him and lend him sufficient for his need, whatever it may be. - 
This verse speaks not just about how we should give to others, but also the importance of community. Here we can see that God is telling us to help our neighbors and friends when they fall on hard times, and not ignore their suffering. 
3. Luke 6:38
Give, and it will be given to you. Good measure, pressed down, shaken together, running over, will be put into your lap. For with the measure you use it will be measured back to you. 
 Here the Bible is telling us that whoever brings blessing to other people will be blessed as well. And that the same amount of what you give will be 'poured into your lap' when the time comes for you to be rewarded. 
4. Luke 3:11 
And he answered them, "Whoever has two tunics is to share with him who has none, and whoever has food is to do likewise." 
In this verse, we are reminded not to hoard extras - whether it is possessions, food, or money. If we have more than we need, we should give it to those who have none.
This photo canvas will serve as a reminder that your family has been blessed by God and will continue to be so long as you live Christian lives.
5. Malachi 3:10
"Bring the whole tithe into the storehouse, that there may be food in my house. Test me in this," says the Lord Almighty, "and see if I will not throw open the floodgates of heaven and pour out so much blessing that there will not be room enough to store it." 
If God provides us with everything we need in our lives, it's only right that we share and give to those who need more. This Bible verse on giving speaks about tithes and offering in the church. It is common practice to give money to the church, which is used for the community. God says if you give tithes, your blessing will be enriched so much that you won't know what to do with it all. 
6. Matthew 6:3-4 
But when you give to the needy, do not let your left hand know what your right hand is doing, so that your giving may be in secret. Then your Father, who sees what is done in secret, will reward you. - 
When it comes to bible verses about giving, this is one of the most commonly shared. It's especially important to note in today's world when a lot of people seem unable to give to the needy without posting about it on social media. But God wants us to do it in private so that only He can see and reward you. 
7. Proverbs 11:24
One gives freely, yet grows all the richer; another withholds what he should give, and only suffers want. 
This scripture on giving seems to be speaking about two different people. One of them will give to the poor and has no problem sharing his riches. And yet, he becomes richer and not poorer. The other doesn't give or share, and is never satisfied with what he has. As Christians, we strive to be more like the first person and should be sure we give with a glad heart. 
8. 2 Corinthians 9:6-7
The point is this: whoever sows sparingly will also reap sparingly, and whoever sows bountifully will also reap bountifully. Each one must give as he has decided in his heart, not reluctantly or under compulsion, for God loves a cheerful giver. 
This is, perhaps, one of the most telling bible verses about giving, explaining that God does not want you to feel 'compelled' to give and share. He wants it to be decided in your heart to give to those who need it. It also tells us that those who give freely will be rewarded in abundance. 
This verse from
1 John 3:18
tells us that we can't simply speak about giving and being generous, but we must show it in our actions too.
God Loves a Cheerful Giver
We've seen that 'God loves a cheerful giver,' and that the Bible encourages us to give with open arms, without expecting anything in return. We need to have faith that God is watching and we're making him happy.
And this is not just according to what one Bible verse tells us, but rather a whole list of scriptures. A generous person will prosper and will have received their reward, while a selfish person will not.
God says those who give to the poor will be enriched in every way, and that we should keep our giving as private as possible. The Word also teaches us that it is better to give than to receive because while it may seem good to be rich, it's even better to be rewarded by God. 
So go out and give without hesitation, feel blessed to give, and be generous on every occasion. By doing this, you will be pleasing God greatly, and you will feel richer in the Lord's blessings.