The [REAL] meaning of Romans 8:28 KJV/NIV - All Things work Together for Good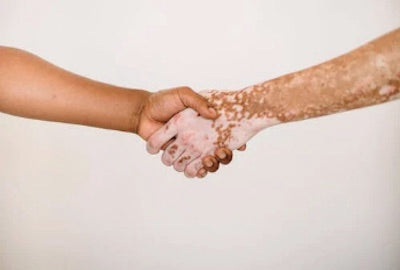 The meaning of Romans 8:28 KJV & NIV
Romans 8:28 is a promise to those who love God, and those who are called according to His purpose. Those who love God are the people who beheld what manner of love He has bestowed upon them, being justified by faith, and having peace with God.
While those that are called by God according to His purpose are the ones He holds a divine plan for their lives. We should understand that All things don't just happen to work out for good on their own, rather God is the man behind the scene. 
1. Who wrote Romans 8:28?
Romans 8:28 was written by Paul the Apostle, while he was in Corinth. Although Paul was not one of the early twelve apostles of Jesus but he was a passionate follower of Christ. 
2. What is the context of Romans 8?
The context of Romans 8 is about the assurance of glory and eternal life for believers that love God and walk by His Spirit.
Apostle Paul declared that the law of Spirit has set us free from the laws of sin and death. If Christ be in us, the body will be dead to sin and alive to the Spirit because of righteousness. Our true sonship as believers is endorsed by our spirit man. "For as many as are led by the Spirit of God, they are the sons of God." (Romans 8:14).
We are admonished by Paul to look beyond difficulties, disappointments, our challenges or even tribulations and persecutions as Christians, all these cannot overrule God's will and purpose for our lives. He also encouraged us with the truth that the Holy Spirit will help our prayer weaknesses by praying for us according to the will of God.
God works His purpose out in every situation of our lives, whether those circumstances are good or evil. Believers are strongly bonded by the love of God that nothing can separate us from Him. (Romans 8:35-39).
There is unfailing assurance that the blood of Christ has overcome sin, the world and the devil and that every single circumstance of our lives are all working together for God's glory and for the eternal good of those who are called according to the purposes of God, which is to conform us into the image of His Son, Jesus Christ.
Most people think and believe God is for them even when they do things contrary to His will. I am glad to let you know that God is not for everyone. He is only for those who are reconciled to Him through Christ Jesus. He overcomes every battle with extraordinary power, converting oppressors with patience and defeating enemies with love.
3. What does Romans 8:28 say in KJV, NIV & ESV?
Romans 8:28 NIV (New International Version) says : "And we know that in all things God works for the good of those who love him, who have been called according to his purpose."
Romans 8:28 ESV (English Standard Version) says: "And we know that for those who love God all things work together for good, for those who are called according to his purpose."

Romans 8:28 KJV (King James Version) says: "And we know that all things work together for good to them that love God, to them who are the called according to his purpose."


4. What is the message of Romans 8:28?
The message of Romans 8:28 is about God's reassurance of His promises to us as believers. I mean believers who obeys His commandments and do them, not people who claim to obey Him and do the contrary. John 14:15 says "If ye love me, keep my commandments. God's love is everlasting.
The qualifier for things "to work for your good" is that you must first be a lover of God. You must trust in Him, love others around you, and seek for their wellbeing.
Secondly, things will only "work together for people who are called according to His purpose" when they submit to His will for them. Even when things seem not to go as we plan them, He will use them to bring about good for us.
When Paul mentioned "all things", all things means all, both good and bad experiences.
God's plan towards us is a perfect plan where all things will work together for His own glory, and for the eternal good of all who wait patiently on Him. When God is exalted, we also have victory.
God has also made his Spirit available to help us the moment we get tired or discouraged. The Holy Spirit takes over, making intercessions for us with groaning which cannot be altered. He knows us far better than we know ourselves, and helps to keep us in good standing with God.
John 4: 24 says "God is a Spirit: and they that worship him must worship him in spirit and in truth." That's why we can be so sure that God is working good in every detail of our lives.
5. What is the meaning of 'All Things work Together for Good'?
"All things work together for good" is about the display of our trust and confidence in God and His word in all situations. God uses our situation such as joy and pain, peaceful and difficult things, starvation, frustration to achieve His good plans for us.
Remember, His thought towards us is all for good, to give us an expected end. God will not use sin because His eyes cannot behold iniquity and there are consequences for every sin committed.
But when we commit sin and repent, He will forgive us and that process can be used for our good. God is all powerful and supreme, He has all things in His hands and so He will work out His plans and purposes amidst our tribulations and sufferings. No matter how difficult and lasting those challenges may be, it will eventually turn out well for us because the challenges and successes are part of the process.
In the book of Luke 22:41-42 when Jesus was going to be crucified. He walked away, about a stone throw, and knelt down and prayed, "And he was withdrawn from them about a stone's cast, and kneeled down, and prayed, saying, Father, if thou be willing, remove this cup from me: nevertheless not my will, but thine, be done.
It was not His will to undergo the suffering but that of His Father. The end result was that Jesus was glorified and became the King of all the universe. Another example is that of Joseph in Genesis Chapter 37-50.
Regardless of how difficult or stressful the situations may be, God will work it to our advantage because He has a better and bigger plans.
6. How Does God Work All Things Together for Good?
"God Work All Things Together for Good" using both the good and bad circumstances to work for the wellbeing of those who love Him. We must realize that some things we call evil might happen in our lives but God has promised that He will make a way of escape for us.
If we love God, He will always protect you. I Corinthians 10:13 says, "There hath no temptation taken you but such as is common to man: but God is faithful, who will not suffer you to be tempted above that ye are able; but will with the temptation also make a way to escape, that ye may be able to bear it."  
Take note that the stress, torment and despair are a way of pruning us. Acts 5:40-42 stated, "The others accepted his advice. They called in the apostles and had them flogged. Then they ordered them never again to speak in the name of Jesus, and they let them go. The apostles left the high council rejoicing that God had counted them worthy to suffer disgrace for the name of Jesus. And every day, in the Temple and from house to house, they continued to teach and preach this message: "Jesus is the Messiah."
When we love, trust and have faith in God, we will not focus on the happenings around us.
For one to enjoy electricity that will power our TV so as to enjoy our favourite movies or sport, or to power our fridges and freezers that will preserve our food from decaying and also give lightning's to our houses so that we don't hit our foot against harmful objects, we need both the positive and negative terminals.
We all know that anything negative is bad, but not in this case. Sometimes, we need both the positive and negative sources, good and bad experiences for God's perfect will to become a reality in our lives. We can say that God uses both positive and negative occurrences to enhance our character. With each refine, we are transformed into the image of God. Therefore, every situation work together for the good of a true believer.
7. What If I Can't See a Purpose in Something?
Sometimes, we might not see any reason for taken certain steps or decisions, but we don't have to look back as long as it is in line with God's will or His divine plan for our lives, it will surely work for our good.
Our path to glorious destiny in Christ has been ordained by God because He knows the end from the beginning. Romans 8:29-30 "For whom he did foreknow, he also did predestinate to be conformed to the image of his Son that he might be the firstborn among many brethren. Moreover whom he did predestinate, them he also called: and whom he called, them he also justified: and whom he justified, them he also glorified."
Praise God beloved, we serve a God who foreknew us and also predestinated us.
8. How do I apply Romans 8:28 to my life?
Applying Romans 8:28 to my life is understanding the manifest presence of God around me always. Whenever I am experiencing series of disappointments, I will still judge God faithful. I will see all the happenings in my life as God ordained steps to my next level and not as discouragement.
My love for God will remain intact even in my distress. It doesn't matter what I am going through, I don't need to worry. I am sure to break forth on every side. If God be for me, who can be against me? None!
9. How Romans 8: 28 is misused or misquoted?
Romans 8:28 is often misused when tragedies occurs which in turn have a negative impact on people. Instead, it is talking about our conformity with the image of Christ.
In difficult times, one might think God cannot back up His promises or has failed on His promises because there is nothing good in difficulties, in failure, divorce, loss of job, in sickness and death. This is the reason we have to be careful not to misuse or misquote this verse. It might dash the hope of some people, especially unbelievers.
We must be cautious of using Romans 8:28 to unbelievers and those who are grieving as this may not sit well with them. Before we begin to misuse this verse, we must be able to identify if these people are aware of the scripture. Otherwise, they will see us as being evil and not emotional about their situation.
When we come across such people, even some believers that flinch when faced with temptations or problems, we should not silence them by telling them that their grief or problem will work out for their good. Such people might think God is partial.
Furthermore, when some believers don't experience good things, that does not mean God hates them or He does not keep to His promises. God's ultimate purpose is to conform us into the image of His son.
This verse should be applied on the entire events and not just focus on a part of it. God is powerful and anything that happens to man from good to sorrow, He will make certain that it all has a beneficial end for those He has called. Roman 5:3-4 says "And not only so, but we glory in tribulations also: knowing that tribulation worketh patience; and patience, experience; and experience, hope:"  
Good people may also experience unpleasant happenings, it's not because they have sinned or have become bad, they just happen, life happens. Whatever thing that is happening in your life right now does not mean that God has forsaken you. Be assured that God is working through it and to make us a better person.
10. Is there a Romans 8:28 Prayer?
Here is a Prayer based on Romans 8:28 for you: Father, thank You for Your assurance to work out all things in my life, both pleasant and unpleasant for my good. Grant me grace to have confidence in this promise during difficult times. Help me to look ahead of what You have reserved for me. Amen 
Conclusion
If God is all powerful, then His in control of" ALL" situations and challenges. Nothing occurs without His consent. Things happen so that we can know Him more, run to Him and rely more on Him. Thereby, making all work for our good so we can be like Him.
As Christians, understand that we must suffer all sort of things but we must have the confidence that God will work it out for our good. Knowing that whatever tribulation we experience here is temporal, for a short while. It cannot be compared to the glory that awaits us. Romans 8:18
God is not angry with you if you are a true Christian. He will make all things work for our good. Even if the situations are not to your advantage, His desire is to unleash appropriate grace into our lives so that we can partake of the good on the other side of the intense suffering.