The [REAL] Meaning of Isaiah 41:10 KJV Fear thou not; for I am with thee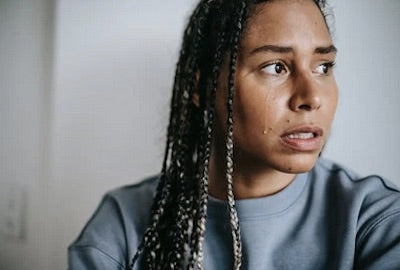 The meaning of Isaiah 41:10 KJV & NIV
Isaiah 41:10 talks about God encouraging and reassuring us not to be afraid of whatever situations we find ourselves but trust in Him, and He will in turn give us strength to overcome. It is a promise God has given to His children because He is more than sufficient. All God is longing from us is to have trust in Him and take Him by His words.
As humans, we are daily faced with frightening situations which brings about fear but His words says in I Corinthians 15:33 "There hath no temptation taken you but such as is common to man: but God is faithful, who will not suffer you to be tempted above that ye are able; but will with the temptation also make a way to escape, that ye may be able to bear it."
He is a faithful God, who is our ever present help in times of need. God has given us His words not to fear because He is with us always even till the end of time (Matthew 28:20). Therefore, He has stretched out His arms to give us comfort from all worries and anxieties of life.
Who wrote Isaiah 41:10?
Isaiah 41:10 was written by King Hezekiah. He was the son of Ahaz who began to reign in Judah at the age of 25 and was one of the most obedient king in Judah.
What is the context of Isaiah 41?
The context of Isaiah 41 is about God's help and comfort for the Israelites who followed Him faithfully and the worthless nature of idols. God's aim was for the conviction of Babylonians, and the comfort of the nation of Israel.
The people of Israel suddenly became helpless after the war as a result of the trauma they suffered. They were worried and began to look for self-help having forgotten that the everlasting God, the creator of heaven and earth faint not, neither is He weary. He gives power to the faint and to those that have no might He gives strength (Isaiah 40:28-29). They began to encourage themselves in the war aftermath, every man to his neighbours.
God by His Prophet, Isaiah, revealed the reality of divine presence in their midst because God's judgment will always come upon the wicked. He reminded them of how the Lord has chosen them to be a perculiar people and His promises that nothing can assault or torment them and everyone who opposes them will be defeated. These promises of love extend to the poor and the needy so that people will know of His power and mercy.
God holding their hands in Isaiah 41:10 simply means they are standing side by side with God. Remember Psalms 16:11 says "Thou wilt shew me the path of life: in thy presence is fulness of joy; at thy right hand there are pleasures for evermore. "
This chapter further reveals the worthless nature of other gods. These gods are useless that they cannot see former things, neither can they declare things to come. God showed the foolishness of those worshippers that followed them and referred to their worship as an abomination. "Their sorrows shall be multiplied that hasten after another god: their drink offerings of blood will I not offer, nor take up their names into my lips." (Psalms 16:4)
The only reliable and ultimate source of help for us as believers is God. God exhibited His supremacy over all mortal efforts.
What is the message of Isaiah 41:10?
The message of Isaiah 41:10 means consolation from God to all who trust in Him. This verse talks about God's promises to deliver us from whatever is staring us in the face, be it worries, anxieties, troubles, or distress, His right hand will uphold and strengthen us.
Sometimes, fear arises and this must be acknowledged. When this occurs, it simply means a lack of faith. Fear is the opposite of faith and God does not want us to have fear but to be bold as a lion, trusting that He is with us.
Isaiah 43:2-4 mentioned that "When thou passest through the waters, I will be with thee; and through the rivers, they shall not overflow thee: when thou walkest through the fire, thou shalt not be burned; neither shall the flame kindle upon thee. For I am the Lord thy God, the Holy One of Israel, thy Saviour: I gave Egypt for thy ransom, Ethiopia and Seba for thee. Since thou wast precious in my sight, thou hast been honourable, and I have loved thee: therefore will I give men for thee, and people for thy life."
No matter how difficult it is in the wilderness of your life, you are so are precious in the sight of God. God admonishes us not to fear but trust in His presence, knowing that He is working on our behalf. When we fear, it means we already depend on ourselves to do certain things instead of supernaturally assigning the responsibilities to God who controls all things.
Fear thou not; for I am with thee" meaning
"Fear thou not; for I am with thee" means God is reminding us not to fear because His presence is ever with us. There are so many things in the world to fear because we are vulnerable to troubles, but as children of God we need not fear, for God is with us. God wants us to have faith in Him, rather than magnifying the problems or situations we are passing through.
For He is more than able to see us through. Jeremiah 30:10 says it "Therefore fear thou not, O my servant Jacob, saith the Lord; neither be dismayed, O Israel: for, lo, I will save thee from afar, and thy seed from the land of their captivity; and Jacob shall return, and shall be in rest, and be quiet, and none shall make him afraid." Whatsoever we go through in life, we can always depend on God's promises. He has never failed and will never fail. Don't lose hope, for every challenge has an expiry date.
"Be not dismayed; for I am thy God" meaning
"Be not dismayed; for I and thy God" means to remain calm in distress or in the presence of your enemies. We read in the book of Psalms that God who is our ever- present help in times of trouble is always with us (Psalms 46:1.)
Being dismayed may lead to unbelief so you must continue to trust in Him at all times. Psalms 23: 1 states that "Yea, though I walk through the valley of the shadow of death, I will fear no evil: for thou art with me; thy rod and thy staff they comfort me."
God is always there when faced with difficulties. Even in death, His abiding presence is ever with you. What a faithful God we serve!
"I will strengthen you, yes, I will help you" meaning
"I will strengthen you, yes, I will help you" means God will empower you to bear all your trials and overcome them. God will always strengthen you when your strength begins to fail and you can't hold on any longer. To be honest, God's strength is always available for us 365 days and every minute of the year and His help is not far-fetched because His presence abides with us forever.
We become frightened and dismayed whenever we forget this. When the truth of His abiding presence is ever with you, then fear will be swallowed up in victory in your life. Praise God!
"I will uphold you with My righteous right hand" meaning
"I will uphold you with my righteous right hand" means God's faithful right hand, that is reliable and most dependable will protect and preserve you as you continue to obey His words. Even when you dash your foot against a stone, He is right there to support you.
No matter how bad it may be, God is there to uphold you. Isaiah 41: 13 says "For I the Lord thy God will hold thy right hand, saying unto thee, Fear not; I will help thee." God has the whole universe in His hands, it is with the same hand He upholds you.
What is the biblical meaning of 'Fear?'
The biblical meaning of "fear" is having absolute respect, trust and awe for God instead of been afraid of Him. The fear of the Lord is the beginning of wisdom which leads to love for Him. We all know that God is a loving father, how then would He ask us to be afraid of Him? It's impossible!
"Fear not "is mentioned in the bible 366 times. One for each day in a year including, a leap year. The reason most Christians fall into the trap of the devil is because they underutilize this truth. For instance, Abraham, the friend of God in Genesis 22:12 feared God when he didn't withhold his only son for sacrifice Exodus 1:17 talks about the midwives who feared God and obeyed Him by sparing Moses who was raised in Egypt.
II Corinthians 7:1 also mentioned how Paul walked in the fear of the Lord because of his holiness. Fearing God is also associated with holiness. That is why been awe of God is good because it keeps us away from falling into sin. If we don't fear God, He has all the right to judge us because He warned us to fear Him and not men.
Those who feared God are been written in the book of remembrance as mentioned in Malachi 3:16-17 "Then they that feared the Lord spake often one to another: and the Lord hearkened, and heard it, and a book of remembrance was written before him for them that feared the Lord, and that thought upon his name. And they shall be mine, saith the Lord of hosts, in that day when I make up my jewels; and I will spare them, as a man spareth his own son that serveth him."
When you reverence God, your trust and faith will be in Him alone, resulting in hope and confidence. Psalms 115:11 says, "Ye that fear the Lord, trust in the Lord: he is their help and their shield.
There are two types of "Fear"
The first type of "fear" talks about possessing a significant reverence for God. This is when we come close to God with reverence and admiration that supersedes all other things or being. The fear of the Lord draws us near to Him. It is the fear that pushes us to the cross, Jesus, and the loving arms of God, the Father.
The Israelites were in awe of God's presence when they saw the mountains smoke and shake, and they heard the voice of the Lord (Exodus 20:20) "And Moses said unto the people, Fear not: for God is come to prove you, and that his fear may be before your faces, that ye sin not." They knew they had nowhere to go because without God we are nothing (John 15:5).
We need to hold on to the one who created us and remembers that we are dust (Psalms 103:14). Fear of the Lord brings about peace, rest, and joy unspeakable full of glory when faced with challenges or difficulties. When you love God and obey His words, it will be easy to be in awe of Him.
The second type of Fear is the "spirit of Fear"
"The spirit of fear" drives us away from God. It aims to keep you away from fulfilling God's purpose for your life. Fear is a spirit, you must not allow it to get a hold of you. This type of fear is always tormenting and it's not from God. II Timothy 1:7 says, "For God hath not given us the spirit of fear; but of power, and of love, and of a sound mind." The spirit of fear brings about depression, fright, anxiety, terror, restlessness because it aims to torture us spiritually, physically, and mentally. Some fears are genuine while others are imaginary. The truth is fear paralyzes its victims.
The principal instruments of this spirit are intimidation and manipulation. They have helped to torment people to the point of death. What a wicked devil!
The scripture says in I John 4:18 that "There is no fear in love; but perfect love casteth out fear: because fear hath torment. He that feareth is not made perfect in love". The devil utilizes the spirit of fear to attack our thought with worries and fear until it overcomes us to the point of torture. We must realize that satan does not have power anymore.
All power has been given to Christ according to gospel of Mathew 28:18. What the devil uses are mere tricks and deception. You must understand that the devil has nothing to offer you as he has a threefold mission, to steal, kill and destroy but God has promised us life everlasting in John 10:10. Hallelujah!
God will lift up a standard against the devil when he comes to attack us like a flood (Isa 59:19). Therefore, you must guard your thought with all diligence for out of it flows the issues of life (Prov 4:23). The spirit of fear is always near, it never goes away. It can catch you unawares especially when you are unsettled. Guard your thought with all jealousy.
Misunderstanding or Misuse of Isaiah 41:10
Some people misunderstand Isaiah 41:10 as actually been scared of God. I believe we serve a loving father, so we cannot be fearful or scared of Him. We can tremble at His works and doings in our lives and around us, but not be scared of Him.
This type of fear is not profitable. While others describe "fear of God" as a feeling of awe and deep respect for Him. Hence, this is what God desires from us. This is the type of fear we must develop. The book of Psalm 25:14 says, The secret of the Lord is with them that fear him; and he will shew them his covenant." Apart from Him giving us confidence in our walk with Him, He will also reveal His secrets to us. What a privilege!
Our access to the fullness of life and success depends on our reverence to God. This can be achieved by working out our salvation with fear and trembling (Philippians 2:12). Those who are in awe of God cannot be scared of Him at the same time.
How do I overcome Fear?
To overcome Fear means you must build your faith in the word of God because faith is the antidote for fear. Romans 10:17 mentions that "So then faith cometh by hearing, and hearing by the word of God." Remember, we are called to approach God with confidence so we may receive mercy and enjoy His help in time of need. Confidence can only be built through our insight in the word of God.
You must confront your fears with all authority given to you by Christ, by putting up a fight against the spirit of fear with God's words of authority and power (Luke 21:15) "For I will give you a mouth and wisdom, which all your adversaries shall not be able to gainsay nor resist."
Whatever you don't want, you don't watch. If you watch, it has the right to remain. Weariness may set in but the grace of God is sufficient for us.
You must also counter your fears by casting down every evil imaginations and thought, bring them to captivity into the obedience of Christ (II Corinthians 10:5). Speak to that fear, they have ears and they will obey you. Whatever you don't confront, you cannot conquer. Satan wants to keep us in slavery, but we have not received the spirit of bondage to fear again (Romans 8:15).
Lastly, engage the blood of the lamb. You will surely overcome the spirit of fear when you engage the blood of the lamb. This is the last card that will always break the camel's back (Revelations: 12:11). Plead the blood of Jesus over your thought and against every spirit of fear, and you will come out victorious. The more our love for God increases, the less we will fear.
How do I apply Isaiah 41:10 to my life?
Applying Isaiah 41:10 to my life is to recognize the reality of the willingness, ability and readiness of God to help in times of need. The starting point for every believer to live a triumphant Christian life is to build our faith and to keep it alive. When one's faith is alive and strong, fear will not have a hold on you. Peter was able to walk on water as far as his little faith could take him. (Mathew 14:26-32).
This same Peter, when he continued to follow Jesus, built his faith and was the first disciple that had the insight of who Jesus was. "And I say also unto thee, That thou art Peter, and upon this rock I will build my church; and the gates of hell shall not prevail against it.. And I will give unto thee the keys of the kingdom of heaven: and whatsoever thou shalt bind on earth shall be bound in heaven: and whatsoever thou shalt loose on earth shall be loosed in heaven. ." (Mathew 16:18-19).
We should understand that discouragement may set in especially when the devil comes with his tricks, His protection is ever sure. He will neither leave nor forsake His children.
Do not be concerned by the situations around you, instead focus on God that cannot fail. We are strengthened in our weaknesses, when we rely on His strength. Do not wander away from His presence as we know His hand of righteousness is available to uphold us and to prevent us from stumbling.
What is an Isaiah 41:10 prayer?
Father Lord, thank You for Your promise to be with me always and for making me to be among the living. I trust that as I delight in You and live for your glory that you will strengthen and uphold me by your mighty presence. Stir my courage to live victoriously and passionately for you this I pray in Jesus name. Amen.
Conclusion
We serve a faithful God, who is ever faithful to His words. We can depend on His promises because He is true. You don't have to be afraid of situations, help is always available for you. All you need is to hearken to His words, love, trust, and have reverence for God. He will turn your mourning into dancing and your trials will be turned into testimonies. If God is for us, nothing can be against us. Be assured that one "fear not" is sufficient for you every time you come across challenges. Relax and rest in His everlasting arms.