15 Inexpensive Christian gifts for Women (Low Cost Ideas)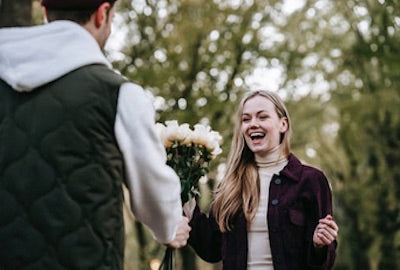 Women are the backbone of society. We are known to be super women, based on the different tasks we are able to complete within a day, from making the breakfast, cooking the dinner, doing the house chores, getting the kids ready for school, the list could go on and on.
When it comes to the family we are the critical thinker, we want to ensure that everything is thought, planned and executed properly and on time. We help to keep the family together.
We are always at it ensuring that everyone is ok, and may oftentimes neglect ourselves. If there is a woman in your life whether it be your mother, sister,wife or just a friend show her how much you love and appreciate her with these awesome Inexpensive Christian gifts.
1. Pray on it T-Shirt by Earth Custom.
Pray, Pray then pray some more. Encourage a mother, a friend, or any woman you are closely affiliated with, with this T- shirt printed with the words "Pray on it, pray over it and pray through it."
It will hold as a reminder that in this chaotic time we are living in, prayer is the key to solve every situation. All that is required is that we find the time to do so. Also T-shirts in general are reasonably priced and great Christian presents!
2. Matthew 21:22 Bible Cover By Stylish Engraver
Get this stylish Bible cover as a gift for a Wife, girlfriend or mother as a way of encouragement. It is engraved with the scripture from Matthew 21:22 " And all things, whatsoever ye shall ask in prayer, believing, ye shall receive."
These days with all that is happening around us, people are losing their jobs and still having their Bills to pay and all the other things that life requires. This will help her remember that the Lord still wants us to make our request known to him so that he can fulfill our needs.
3. Bless this House with Love & Laughter - Christian Signs by Christian Walls
Change the bible verse, background and more at no extra cost on these Christian signs. Also comes with free shipping and 100% satisfaction guarantee.
Now more than ever we need our homes to be blessed and filled with love and laughter, this wall art printed with those words can be a great gift for a wife.
We spend more time at home now due to the current pandemic. At times it may become stressful with kids doing online school and you doing online work, we may tend to forget it is still our home which should be our safe haven.
4. Psalms 46:5 Necklace by Vinstyles Design
Get this unique inexpensive necklace as a Christian gift for your sister or girlfriend. It is engraved with the scripture from Psalms 46:5 "God is within her, she will not fall."
The holy spirit which lives within us will guide us into all truth. It can be an encouragement to her during her difficult circumstances, helping them to remember that God protects those who honor him and whatever she puts her hands to will be blessed.
5. Daily affirmation cards By Sharmili Joy
Daily affirmation are ways in which we encourage and motivate ourselves. This is an excellent Christian gift to give to a mother.
With kids around, chores to do and all the other tasks, it may become overwhelming at times. These affirmation cards is a good way of helping her remember the many promises God has given to comfort and cheer us when we are feeling depressed and overwhelmed. Repeating them daily will motivate and encourage her.
6. Faith can move mountain keychain by Secret Garden by Laura
Wondering what to get that special lady on a budget? Then, this unique keychain is a Christian gift that doesn't cost much money that you can get for her.
It is engraved with these words, "Faith can move mountains. You can use it to remind her of this scripture Matthew 21:21 "And Jesus answered and said to them," "Truly I say to you, if you have faith and do not doubt, you will not only do what was done to the fig tree, but even if you say to this mountain, 'Be taken up and cast into the sea,' it will happen."
When she puts her faith in God anything is possible.
7. I am enough affirmation ring by Radiant Jewel Studio
Don't wait for a special celebration to let her know how much you appreciate her. Women love to receive gifts no matter how big or small it may be. So, surprise her with this " I am enough" affirmation ring.
She needs to know that she means the world to you and that she is enough. Also, use it to remind her of this scripture Psalms 139: 14 "You are fearfully and wonderfully made."
8. As for Me and My House We Will Serve the Lord Sign by Christian Walls

Joshua made this bold declaration, and today you should do the same. Get this wonderful wall art as a Christian gift for your wife.
Use it to remind her that you too have declared these words over the family " As for me and my house we will serve the Lord." It will bring her great joy and comfort to see you standing up for your beliefs in Christ and that the whole household will be involved.
This canvas has a 100% satisfaction guarantee which makes this purchase totally risk free.
9. Cross Earrings by Mountain Kate Designs.
Get these unique fashionable Cross earrings for that special woman in your life and they are very affordable too.
It can hold as a reminder that she can take all her burdens and worries and leave at the cross.
10. Joshua 1:9 candle by Christian G Creations
If you need to get a low-cost Christian gift for the woman in your life, then this candle is an ideal present.
It is engraved with the scripture Joshua 1:9 "Have I not commanded you? Be strong and courageous. Do not be frightened, and do not be dismayed, for the Lord your God is with you wherever you go."
It is a strong command from the Lord that can be a reminder for her that she should never be afraid because wherever she goes God is there with her.
11. Created with a purpose Tote by All Day USLLC
Most women, if not all, love to shop, that makes this Tote a must have gift for any woman in your life, be it your mom, sister, wife or a friend.
It is printed with the words, "Created with a purpose." God has a plan for each of us. It can be a reminder of this scripture Romans 8:28 "And we know that all things work together for good to them that love God, to them who are called according to his purpose." Trust God, know your purpose and live by it.
12. Jeremiah 29:11 Spa Gift Box by Dear Ava Gifts
It's every woman's desire to be pampered. Treat her to an inexpensive home day spa with this Spa gift box.
While she is relaxed this scripture engraved from Jeremiah 29:11 "For I know the plans I have for you," declares the Lord, "plans to prosper you and not to harm you, plans to give you hope and a future," will bring her comfort knowing that God already has everything under control.
13. Matthew 5:16 Tumbler by 3C Etching
As women we are always on the go. This tumbler would be a great Christian gift for any mother.
It is engraved with the scripture Matthew 5:16 "Let your light shine before men, that they may see your good works, and glorify your Father which is in heaven." It is a reminder that we are role models to our children, our spouse and others who are looking for positive support
So, whatever we do, whether it be in deed or in speech it must be done to glorify God and bring others closer to him. Tumblers in general are cheap so if you are on a budget this is a great Christian present.
14. Isaiah 61:3 Notebook by Shield of the Saints
Get this affordable Notebook as a Christian gift for her.
It is engraved with the scripture Isaiah 61:3 "and provides for those who grieve in Zion to bestow on them a crown of beauty instead of ashes, the oil of joy instead of mourning and a garment of praise instead of a spirit of despair. They will be called oaks of righteousness, a planting of the Lord for the display of his splendor."
It is a reminder for her that no matter what she is going through God will compensate her by restoring her joy.
15. Family Joined in Love Canvas Art by Christian Walls
A woman's most prized possession is her family. She loves her family and works very hard to keep it together. Get an adorable wall art like this personalized with a family photo as a gift for her Birthday.
"The Family That Prays Together Stays Together." Proverbs 22:6 It holds as a reminder to her that this family is joined together by love.
Final thoughts:
All women like to feel appreciated by their loved ones. It doesn't mean that you have to wait on a special occasion to show her how much she means to you. Even though at times they may seem like they have it all together, they do need help and sometimes a little motivation.