Making Time for God | 15 Scriptures about You to Spend Time With God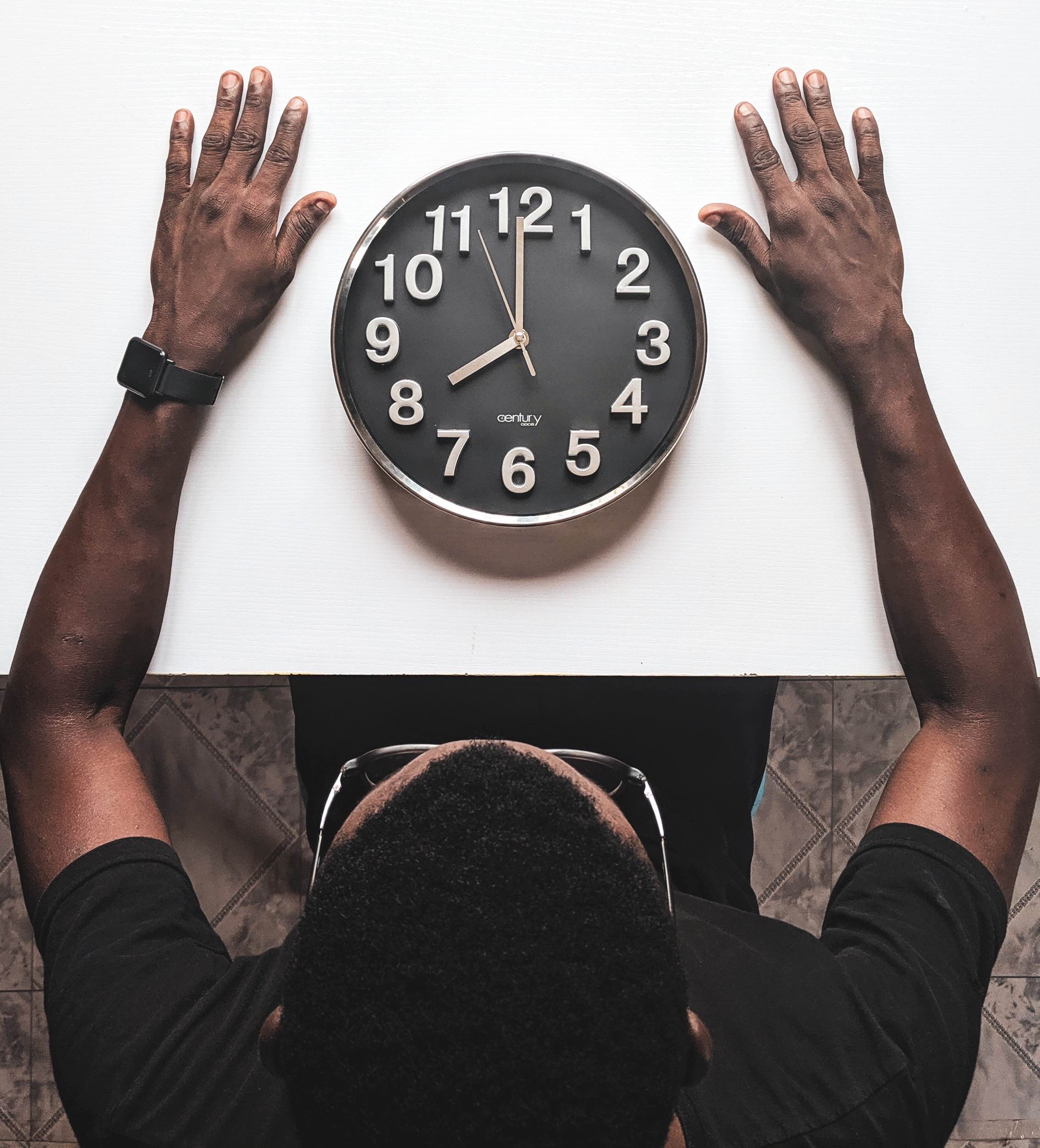 Spending time with God is a very important part of being a Christian. Christianity is less about religion and rules, and more about your relationship with God.
Life can get pretty busy, and spending time with God can seem difficult or almost impossible. If your faith is a priority to you, then you will make time for God. 
Whether you are new to the Kingdom of God, or you have been a believer for many years, it is very easy to fall into the habit of forgetting to spend time with Jesus on a daily basis. 
But making time for God should become a habit that we are prioritizing in our everyday lives.  
What Does the Bible say about Spending Time with God? 
Spending time with Jesus, whether it's in church, reading your Bible, through a quick two-minute prayer, or simply in your day-to-day life, is something you as a Christian are called to do. 
But is it a requirement to put aside time for God? Is it included in your responsibilities as a Christian? The Bible is full of helpful verses about spending time with God.
Here are our 15 favorite bible verses about making time for God. We'll also give a short reason why we think so too :)
Bible Verses about Making Time for God
1. "The Lord is near all who call out to Him, all who call out to Him with integrity." Psalm 145:18 CSB
Jesus loves His children, each and every one of us as individuals. As much as you may desire God, sometimes you don't realize that He desires you even more. 
Jesus loves you dearly and doesn't want you to be a stranger in your lives. If you want Him to be present, you have to make time for God.
2. "But seek first the kingdom of God and His righteousness, and all these things will be added to you." Matthew 6:33 ESV
The Bible tells you that you must first seek God, before all else. Make Him a priority, because if it is important to you, you will make time for God.
Ways to Spend Time with God
Once you have decided that making time for God is a priority in your life, you might be wondering how to spend time with God? 
3. "Seek the Lord and His strength; seek His presence continually!" 1 Chronicles 16:11
Well, that's the beauty of it, you don't need to be in a Church to feel God's presence, you can spend time with God anywhere, including saying a quick prayer in front of your bathroom mirror. 
There are so many different activities you can do to make time for God, no matter what your schedule looks like. 
If you have no idea where to start, here are some more Bible verses and helpful tips to inspire you in your walk with God.
Spend Time With Jesus in Church
Although you might not always realize it, going to church is another important part of building your relationship with God.
Engaging yourself in a community with other like-minded Christians, helps you to learn more about our Heavenly Father. 
4 "And let us consider how to stir up one another to love and good works, not neglecting to meet together, as is the habit of some, but encouraging one another, and all the more as you see the Day drawing near." Hebrews 10:24-25 ESV
Your community, whether it be the people at church, your family, your friends, other students, or colleagues in your world, are a massive influence on who you are. 
Spend time with people who read their Bibles and live a life full of faith and prayer. 
To foster these relationships with each other, and with Jesus, it's important to spend time in your church community.
Spending Time With God Through Prayer 
As individuals, we cannot just spend time in church and think those efforts alone will be enough.
Being a Christian doesn't only mean going to church on a Sunday, and reading your Bible every now and then. 
5. "After dismissing the crowds, he went up to the mountain by himself to pray. When it was evening he was there alone." Matthew 14:23
The Bible tells us that when we leave our communities and when we leave the church crowds to go home, we must spend time in prayer alone. 
No matter what you may think and no matter what is going on in your lives, God always hears and answers your prayers, even if it's not in the way you imagined. You have to have faith in Him.
6. "Trust in Him at all times, O people; pour out your heart before Him; God is a refuge for us." Psalms 62:8 ESV
As His children, God is a safe place for us to come. He is a shoulder to cry on. He always listens, and He will always answer your prayers. This is why it is so important to pray.
7. "And rising very early in the morning, while it was still dark, he departed and went out to the desolate place, and there he prayed." Mark 1:35 ESV
Making time for God in your daily life can be as simple as waking up just that little bit earlier each morning to spend some time in prayer. Even if you can only spend five minutes in prayer, that's something to be proud of. 
If anything, when it comes to making time for God, the focus should be on the quality of the time spent with Him over the quantity.
8. "Do not be anxious about anything, but in everything by prayer and supplication with thanksgiving let your requests be made known to God." Philippians 4:6 ESV
Spending time with God can be a time to give thanks to Him for the many blessings He has given you. You can give thanks for absolutely anything - even the smallest thing. 
As well as giving thanks to God, prayer can also be a time to pour out your heart to Him and ask Him for anything you need.
9. "For He says, 'In a favorable time I listened to you, and in a day of salvation I have helped you.'" 2 Corinthians 6:2 ESV
One thing you must always remember is that God hears you when you pray. And He will always answer your prayers - whether it is a 'yes', a 'no' or a 'nor right now'. 
10. "For everything there is a season, and a time for every matter under heaven: a time to be born, and a time to die; a time to plant, and a time to pluck up what is planted." Ecclesiastes 3:1-2 ESV
But you can be comforted in the fact that no matter what answer God gives you, He always knows what is best for you and His plan for your life. 
Because He will always make time for you, you need to prioritize making time for God.
Here are some more of our top verses and quotes about prayer and making time for God.
11. "God is spirit, and his worshipers must worship in the Spirit and in truth." John 4:24 NIV
But what is worship? Worship is not just the music that the band plays when you are in church; it is not bound to the walls of the church on a Sunday. 
Worship can be anything and anywhere. From singing to Jesus alone in your car or serving others.
You can even worship God through social media on your phone, by sharing His word, or even just using your God-given talents to bring glory to Him.
12. "Worship the Lord your God, and his blessing will be on your food and water. I will take away sickness from among you." Exodus 23:25 NIV
No matter what form of worship you choose to do, you must continue to make time for God in your schedule, and worship your Heavenly Father and bring glory to Him and He will bless you. 
Bible & Devotion
You might be wondering how reading the Bible equates to spending time with God…
13. "In the beginning was the Word, and the Word was with God, and the Word was God." John 1:1 ESV
It is clear from this passage, that the Word is God, and that spending time in the Word is spending time with God. Therefore if you make time to read your Bible, you will make time for God. 
This scripture from
Mark 10:45
is a reminder that we must always serve Jesus in all that we do.
14. "This Book of the Law shall not depart from your mouth, but you shall meditate on it day and night, so that you may be careful to do according to all that is written in it." Joshua 1:8 ESV
The Bible even tells us to meditate on God's Word every single day, morning and night, even if it means you have to move around your schedule to make time for God.
15. "All scripture is breathed out by God and profitable for teaching, for reproof, for correction, and for training in righteousness, that the man of God may be competent, equipped for every good work." 2 Timothy 3:16-17 ESV
The Bible is not just there to tell you the story of Jesus Christ. The stories that are part of the Bible are a way for God to teach you and to guide you in all that you do. 
Sometimes it can be a bit overwhelming when deciding to study your Bible. There is a lot of information, and you might have no idea where to begin. 
If you are not too sure where to start, there are so many amazing resources. You can find devotions books, reading plans, and Bible studies online or at your local bookstore, and start making time for God.
Make Time for God
From reading the Bible, it is very clear that one of the most important things about being a Christian and building our relationship with Jesus Christ is making time for God. 
But when it comes down to it, we have to make Jesus a priority and include Him in our day-to-day schedule, in whatever way that we can.
(Even if you have to stick a reminder on your bathroom mirror!) 
We hope the above verses and tips helped inspire you on spending more time with God.