25 Bible Verses About Integrity (Learn to be honest for God)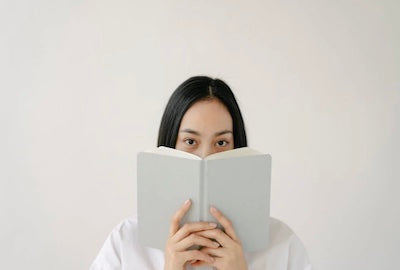 Bible Verses About Integrity
Integrity, according to the dictionary, is the quality of being honest and having strong moral principles. Biblically, it is the state of being committed to the word of God wholeheartedly and in an undivided way. One of the virtues that define a born-again Christian is his purity of heart or integrity.
The integrity of a person is seen when they are presented with the "perfect opportunity" to compromise their values but choose not to go against what they believe. God's word helps us understand more about integrity and why God requires us to walk in it. Here are some important Bible verses about integrity.
Table of Contents
Bible verses about integrity and honesty
For God to effectively use you, you have to exercise a high level of integrity in your ministry, career, or business. Amid temptations, He wants you to stand firm like Job, and He will reward you.
God also demands that you start being honest with the little you have before He can commit to you more.   Jesus said to His disciples, "therefore, if you have not been faithful in the unrighteous mammon, who will commit to your trust the true riches?"  Luke 16:11 NKJV.
1. Job 2:3 NKJV. Then the Lord said to Satan, "Have you considered My servant Job, that there is none like him on the earth, a blameless and upright man, one who fears God and shuns evil? And still, he holds fast to his integrity, although you incited Me against him, to destroy him without a cause."
Job lost everything he had in a moment. His wife told him not to hold on to his integrity anymore but to "curse God and die." However, Job did not do so because of his integrity.
God's restoration to Job was double what he had before. He had the most beautiful daughters in all the land and died at a nice old age, having enjoyed a full and blessed life. In your trials, hold on to God's words. Have confidence in Him, and just as He rewarded Job, He will reward you in this life and the one to come. 
2. Proverbs 11:3 NKJV. The integrity of the righteous will guide them. But the perversity of the unfaithful will destroy them.
When integrity and uprightness are guiding you, it can take you to places you have never been. Joseph was thrown in jail when he refused to sleep with Potiphar's wife because of his integrity and fear of the Lord. 
When she approached Joseph, he told her, "How then can I do this great wickedness, and sin against God' (Genesis 39:9 NKJV). Potiphar's wife, however, falsely accused him, and he was thrown in prison. Joseph retained his integrity while in prison, and God was always with him.
After two years, God promoted him, and he became the prime minister of Egypt. We should learn from Joseph and be honest in whatever we do, and in due time, if it is His will, God will promote us too.
3. Psalms 25:21 NKJV let integrity and uprightness preserve me, for I wait for you.
Integrity preserves. Daniel was thrown into the lions' den after refusing to bow down to a Babylonian royal statue, but his integrity preserved him. God sent His angel and shut the mouth of lions (Daniel 6:22 NKJV). The king promoted him and commanded that no other God be worshiped except the "Lord God of Daniel."
The scripture says that the righteous have an everlasting foundation. You should not let challenges make you compromise your principles which you have learned from the word, and God will deliver and exalt you like Daniel.
4. 1 Peter 3:17 NKJV. For it is better, if it is the will of God, to suffer for doing good than for doing evil.
Jesus taught His disciples that when you are persecuted for being righteous, you should count yourself blessed because the kingdom of heaven belongs to you (Matthew 5:10).
Sometimes Christians, especially newly born again, suffer rejection from their friends or even families because of their integrity. For example, when you are invited to wild parties and lewd gatherings and refuse the invitation, you may be looked on as a religious fanatic but don't be discouraged.
The word of God says that the kingdom of heaven belongs to you who are persecuted for doing good.
5. Proverbs 12:22 NKJV. Lying lips are an abomination to the LORD, but those who deal truthfully are His delight.

God detests liars; in the book of the Revelation, He has said that all those who love to practice lies and bear false witness will be cast in the lake of fire (Revelation 22:15).
When Ananias and Sapphira sold their land and conspired between them to only bring a portion of the money they received, they died after agreeing to give it all because they lied to God. Peter told them that the whole amount belonged to them and they didn't have to lie.
They chose to deceive their brethren and break a self-imposed covenant that they made with God instead of speaking the truth, and they were punished accordingly. God loves people who are honest and have integrity in their hearts.
He will judge the people who prefer to dwell in the house of lies according to their actions, and they will reap the consequences of those actions. A person who exercises integrity walks securely, trusting that they will also reap the rewards of their honesty.
Bible verses about integrity in business
God requires every Christian to have integrity and a pure heart in his business for Him to bless and sustain it. Paul said to the church in Ephesus, "Let him who stole steal no longer, but rather let him labor, working with his hands what is good, that he may have something to give him who has need" (Ephesians 4:28 NKJV).
The word of God also says that in all labor, there is profit. (Proverbs 14:23). So working and having a business are things that God approves of and encourages. However, He expects us to use our businesses as opportunities to represent Him, which means we should conduct all business with integrity.
1. Jeremiah 22:13 NKJV. Woe to him who builds his house by unrighteousness, And his chambers by injustice, who uses his neighbors' service without wages, And gives him nothing for his work.
Jesus said that the laborer is worthy of his wages (Luke 10:7).  If you are the boss in your business or workplace, make sure you pay your workers whatever you have agreed. Otherwise, you will find yourself contending with the Lord.
Giving them their due wages on time shows that you are not selfish, exercise true judgment, understand righteousness and justice, and walk in love with God and with men. Justice and judgment are integral characteristics of our Lord the King of kings.
2. Proverbs 11:1 NKJV. Dishonest scales are an abomination to the LORD, but a just weight is His delight.
When a business person uses dishonest scales, it is a form of extortion. While addressing extortion, Solomon said that "one who increases his possession by usury and extortion gathers it for him who will pity the poor" (Proverbs 28:8 NKJV).
Always use genuine and legal scales for God to approve and bless your business. He will also make you enjoy the fruit of your labor.
3. Ephesians 6:9 NKJV.
 

And you, masters, do the same things to them, giving up threatening, knowing that your own Master is also in heaven, and there is no partiality with Him.

When Paul addressed the Christians who had servants (or junior staff as we would call them), he told them to stop threatening them because they also have a Master in heaven who will render every man according to His deeds. You should treat your workers with love and gentleness and always remember that they are there to help you grow. 
4. Proverbs 10:4 NKJV. He who has a slack hand becomes poor, but the hand of the diligent makes rich.
Solomon's advice to every man is to be hardworking. Please do not be lazy when it comes to your work. Put more effort, and whatever you are doing will succeed. Solomon further advised that whatever your hand finds to do, do it with your might (Ecclesiastes 9:10). Christians should not be included in the list of those who choose to cut corners and shirk responsibilities.
5. Luke 6:10 NKJV. He who is faithful in what is least is faithful also in much, and he who is unjust in what is least is unjust also in what is much.
Whatever God has given you, He requires you to spend or use it wisely. Pay your taxes, your tithes, and offerings. God does not expect you to give any reason to avoid doing that; it means that you cannot say that your money was too little to deduct and give tithes from it.
If you cannot be faithful in tithing from the little you have, God, who cannot lie, says that you cannot tithe even you get much.
Bible verses about integrity and character
Good character is one of the main hallmarks of a firm faith in Christ. We are expected to be image-bearers of Christ and to make Him known wherever we go. An encounter with us is as close to a Bible as they will ever get for some people.
Nobody wants to be involved with someone who has a terrible character. A person of good character is likely to be listened attentively by people when sharing the gospel more than a man of a bad reputation.
1. 1 Corinthians 15:33 NKJV. Do not be deceived: "Evil company corrupts good habits."
A Christian should choose his friends carefully because an unbeliever does not mind the things of God but of men, how he may please himself. The Bible warns us not to be unequally yoked together with unbelievers (2 Corinthians 6:14). 
However, you have to interact with them daily. The Lord's counsel to you is that you be wise as serpents and as harmless as doves (Matthew10:16). The Lord has also given you the Spirit of discernment so that you can know which kind of people to keep as friends and which ones not to.
That is not to say that we shouldn't be friends with unbelievers, but we should be wise in our interactions and maintain our principles in Christ throughout.
2. Galatians 5:16 NKJV I say then: walk in the Spirit, and you shall not fulfill the lusts of the flesh.
Paul listed the works of the flesh as adultery, fornication, uncleanness, envy, murder, drunkenness, revelries, and many more. These are bad character traits. As a Christian, He advises you to walk in the Spirit and crucify your flesh with its passions and desires (Galatians 5:24). 
One of the reasons God gave you the Holy Spirit is to help quicken your flesh. He will help you say no to the things that do not glorify God and yes to the things that please Him, and your character will be pleasing to and blameless before men and God.
3. 1 Corinthians 6:20 NKJV. For you were bought at a price; therefore, glorify God in your body and in your Spirit, which are God's.
Your body, according to the scriptures, is the temple of the Holy Spirit. A Christian should keep his body pure and holy; this may sound hard to do, but you can make it with the help of the Holy Spirit.
The more you learn about the gospel and receive the infilling of the Holy Spirit, your character begins to transform, and the fruits of the Spirit begin to manifest in your life. It is only through the strength and Spirit of God that we can please Him.
Glorifying God in our Spirit can only be done through the Spirit. Developing Godly character can also only be accomplished with His help and by His grace.
4. Proverbs 4:23 NKJV. Keep your heart with all diligence, for out of it springs the issues of life
Jesus told the Pharisees that out of the abundance of the heart, the mouth speaks. He further added that a good man out of the good treasure of his heart brings forth good things, and an evil man out of the evil treasure brings forth evil things. (Matthew 12:35 NKJV)
A good or lousy character is therefore determined by what you feed your heart. If you want to have good treasure in your heart, read and meditate on the word of God; and as the scripture says, out of your heart may flow rivers of living waters (John 7:38 NKJV).
5. James 3:2 NKJV. For we all stumble in many things, if anyone does not stumble in word, he is a perfect man, able to bridle the whole body.
Paul told the church of God at Ephesus not to let any corrupt word proceed out their mouths but only what is good for necessary edification that it may impart grace to the hearers (Ephesians 4:29). 
He later told the Christians in Colosse to always let their speech be with grace and seasoned with salt (Colossians 4:6). Today, the Holy Spirit admonishes you to continue doing so, and He promises that you will be blameless.
Bible verses about integrity in marriage
A family is a union between a husband and a wife. Children are given later by God as a reward. (Psalm 127:3) The will of God is for every family to be full of love and comfort. God said, "therefore a man shall leave his father and his mother and be joined to his wife, and the two shall become one flesh." (Genesis 2:24 NKJV). According to the word of the Lord, a husband and a wife is one flesh. 
1. Ephesians 5:25 NKJV Husbands, love your wives, just as Christ also loved the church and gave Himself for her.
The scriptures say that love is the bond of perfection and that God is love. Any family that is joined together by love will surely live in peace and prosperity. The reason is that love suffers long and is kind, does not behave rudely, does not seek its own, thinks no evil, and does not rejoice in iniquity.
Love bears all things, believes all things, and endures all things. Love does not fail. When a husband and wife infuse integrity into their relationship, they can build a happy and healthy home.
2. Ephesians 5:33 NKJV Nevertheless, let each one of you in particular so love his own wife as himself, and let the wife see that she respects her husband.
Just as Christ is the head of the church, husbands were intended to be the head of the family. A husband is admonished to love, cherish, nourish and honor his wife as he does his own body.
Integrity plays an essential role in the proper observance of these admonitions. The true character of God must rule in the hearts of husbands for them to lead in a godly way and for wives to respect them.
Both roles require integrity as we live in a world where leadership is translated into an abuse of power and manipulation, and respecting husbands is frowned upon. Only the unwavering character of Christ in us and the integrity to stand on His words will lead us down the path of obedience.
3. 1 Timothy 5:8 NKJV But if anyone does not provide for his own, and especially for those of his household, he has denied the faith and is worse than an unbeliever.
The well-being of our families is often paramount in our minds.
We work long hours and take risks just to ensure that we can provide for our needs. As much as this may be second nature to us, there is an alternative choice. Many have chosen to abandon their families and their duties to each other.
There are fatherless and motherless homes that are a result of abandonment. Integrity is a crucial ingredient in the recipe for family harmony. Without it, we fail to see our duties as honorable and instead see them as optional burdens.
4. Deuteronomy 5:18 NKJV You shall not commit adultery.
The scriptures instruct a husband and a wife to be faithful to one another until death. As long as her husband is alive, the word says that the law binds the wife (1 Corinthians 7:39).
The scripture also tells us that marriage should be held in honor among all and that marriage bed should be undefiled, for God will judge the immoral and adulterous. (Hebrews 13:4) With so many options available to us and the waning strength of morality in society, integrity is needed to preserve the sanctity of marriage.
For husbands to be loyal to their wives and wives to be committed to their husbands, they must purpose in their hearts that they will walk exclusively in covenant with God for the preservation of their union.
5. Proverbs 20:7 NKJV. The righteous man walks in his integrity; his children are blessed after him.
The Bible teaches us that whatever a man sows, he will also reap (Galatians 6:7 NKJV). If you want to have a blessed generation, sow a seed of integrity now by living according to the word of God. Look at Abraham how he walked with God until God Himself called Him "friend."
He was an honest man before God to the extent of agreeing to sacrifice his only son with Sarah after God asked Him to do so. His children became so much blessed, and they also became a blessing to us. God committed to them His oracles which we read and have hope of salvation. Start sowing a seed of honesty and integrity, and your children will reap the fruits thereof.
Conclusion 
Integrity is one of the default settings of a born-again Christian. However, no matter how great your integrity is, your right standing with God comes through being sound in faith. You are not "better before God" because you are a person of integrity. For by grace, you have been saved through faith, and that not of through yourselves, it is the gift of God. Not of works lest any should boast. Ephesians 2:8-9 NKJV.