Here I will talk about how we make our canvases, the materials we use and how
God
inspires my
Team and I
to create them.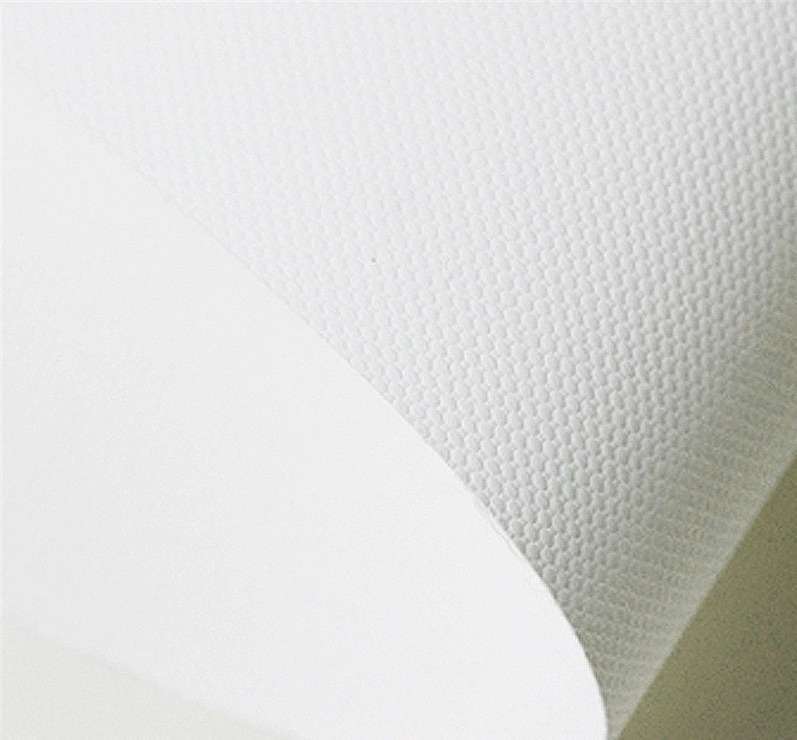 The artisan is an extension of God's ability to create through His children on earth. I am dedicated to offering beautiful, divinely inspired and creative one-of-a-kind wall art for your home and church.

Therefore the art we sell is hand crafted with love. I use bright white 342 GSM Grade 14 Mil Cotton Canvas with Satin Finishing. This makes my canvases shine and glow whenever you look at it.

My team and I make the canvases to be like a window into that scene. God created some beautiful places in this world and I am dedicated to making them look fantastic on your wall.
Paper Tone: Bright White
Weight: .4kg / .88lbs
Thickness: .06mm
Material: Canvas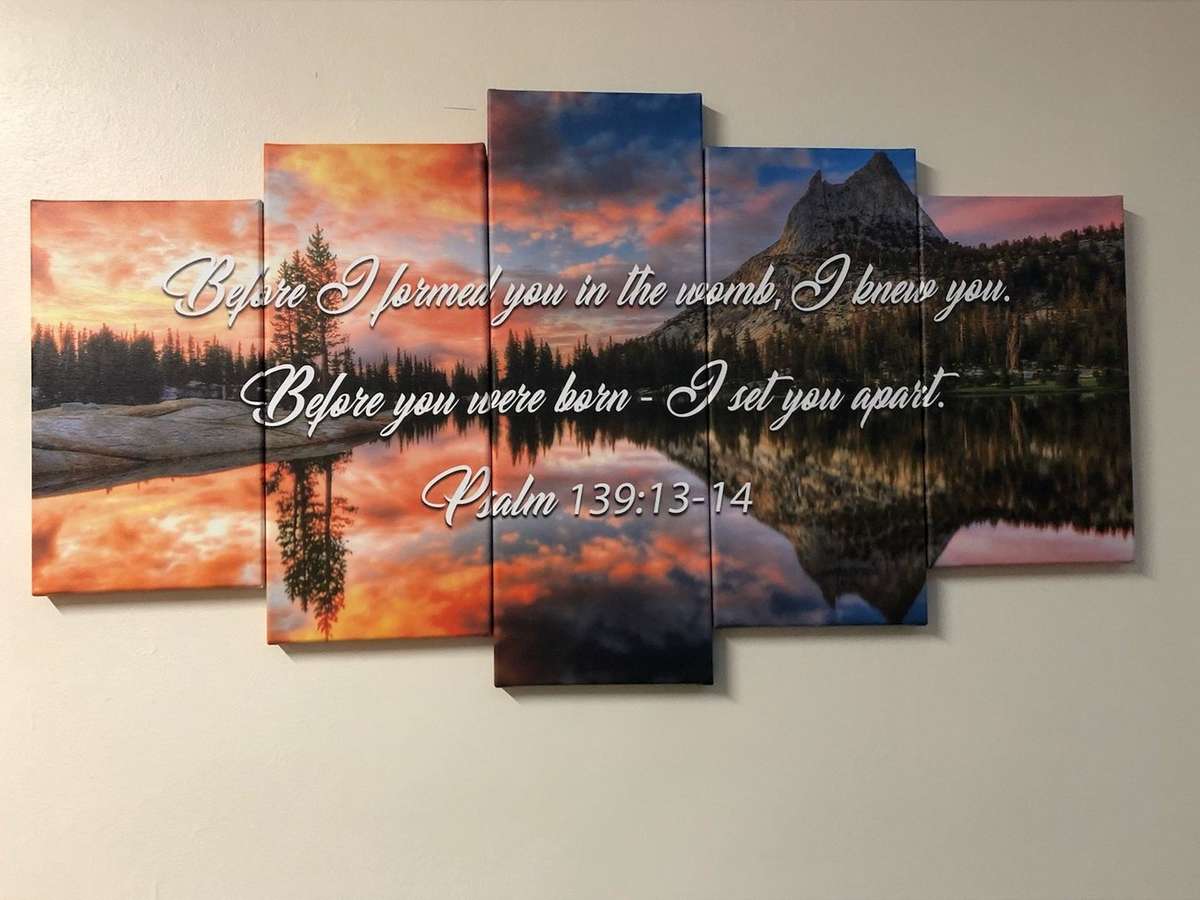 The sharpness and deep colors my canvases produce- make me proud. I use premium latex water-based ink that makes the canvas shine with vivid colors with very deep blacks. As a bonus, it's certified up to 100 years and will not fade from the sun.

I want my canvases to pop. To be the center piece for your home. And the scripture that you choose to be on your wall to serve as a daily reminder of God's beautiful plan and purpose for us.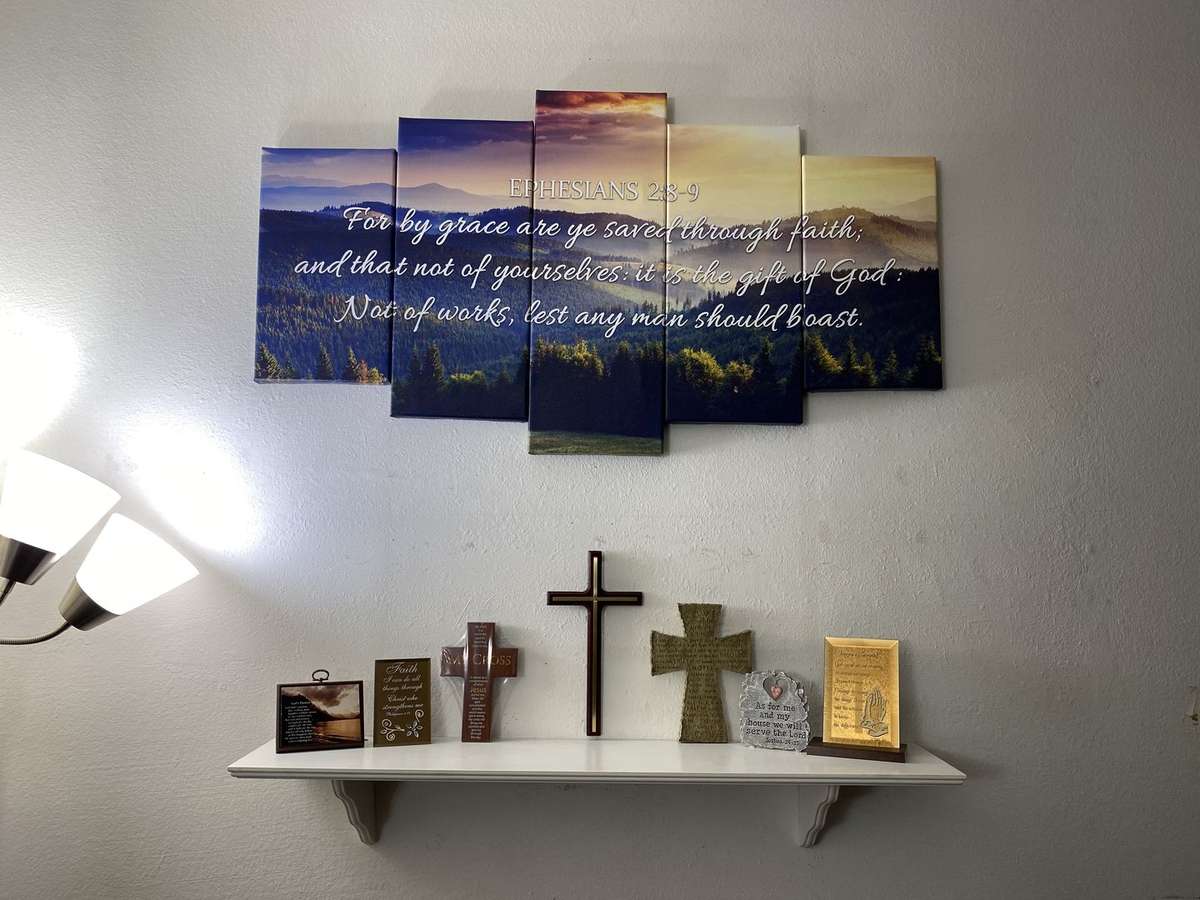 My canvases are gorgeous, ready to impress and will be the center of attention. My team and I gallery wrap all of our canvases.

Gallery wrapping is when the artwork is stretched and affixed onto stretcher bars. It's the same method that museums and galleries use today. I believe that gallery wrapped canvases is the best way to display the majestic world that God created.

It's because when you hang up your art, I want it to be like a window into that scene. Gallery wrapping creates a three-dimensionality to my canvases. This will make my art visible from all angles.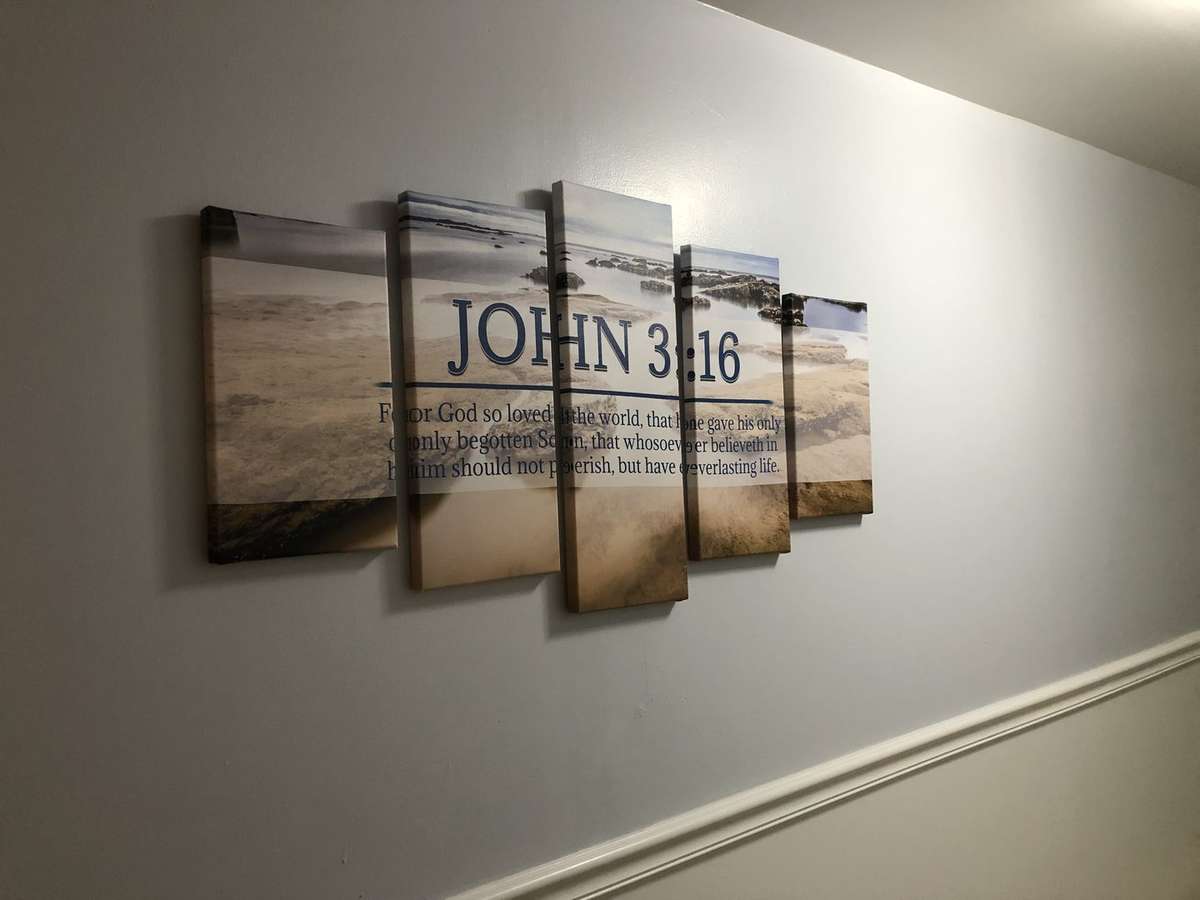 This is another benefit of gallery wrapped canvases. It means we copy the outer edges of the canvas and "flip" them to create a mirror look.
I love and use this gallery wrapped look because it gives a 3D, Floating effect. Even famous galleries do this.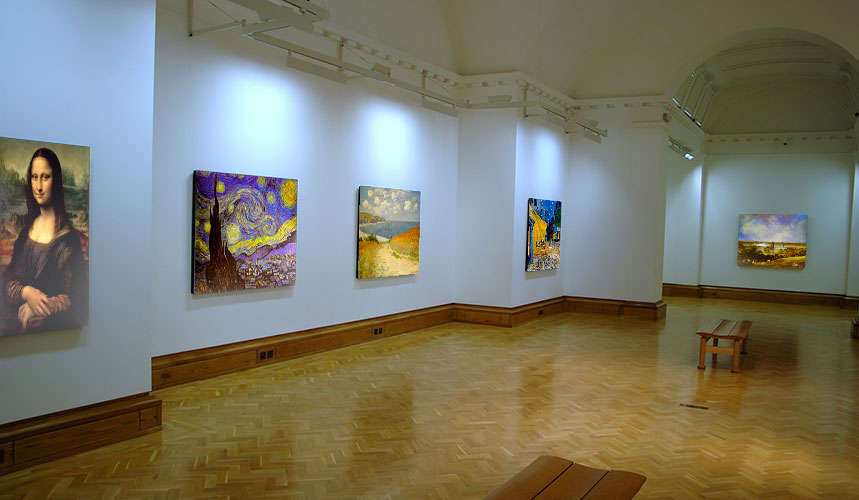 Gallery wrapping is the exact same method that professional photographers, museums and publishers of fine art use. The Museum of Modern Art (MoMA), The Guggenheim and the Smithsonian Institute have hosted exhibitions using gallery wrapped canvases.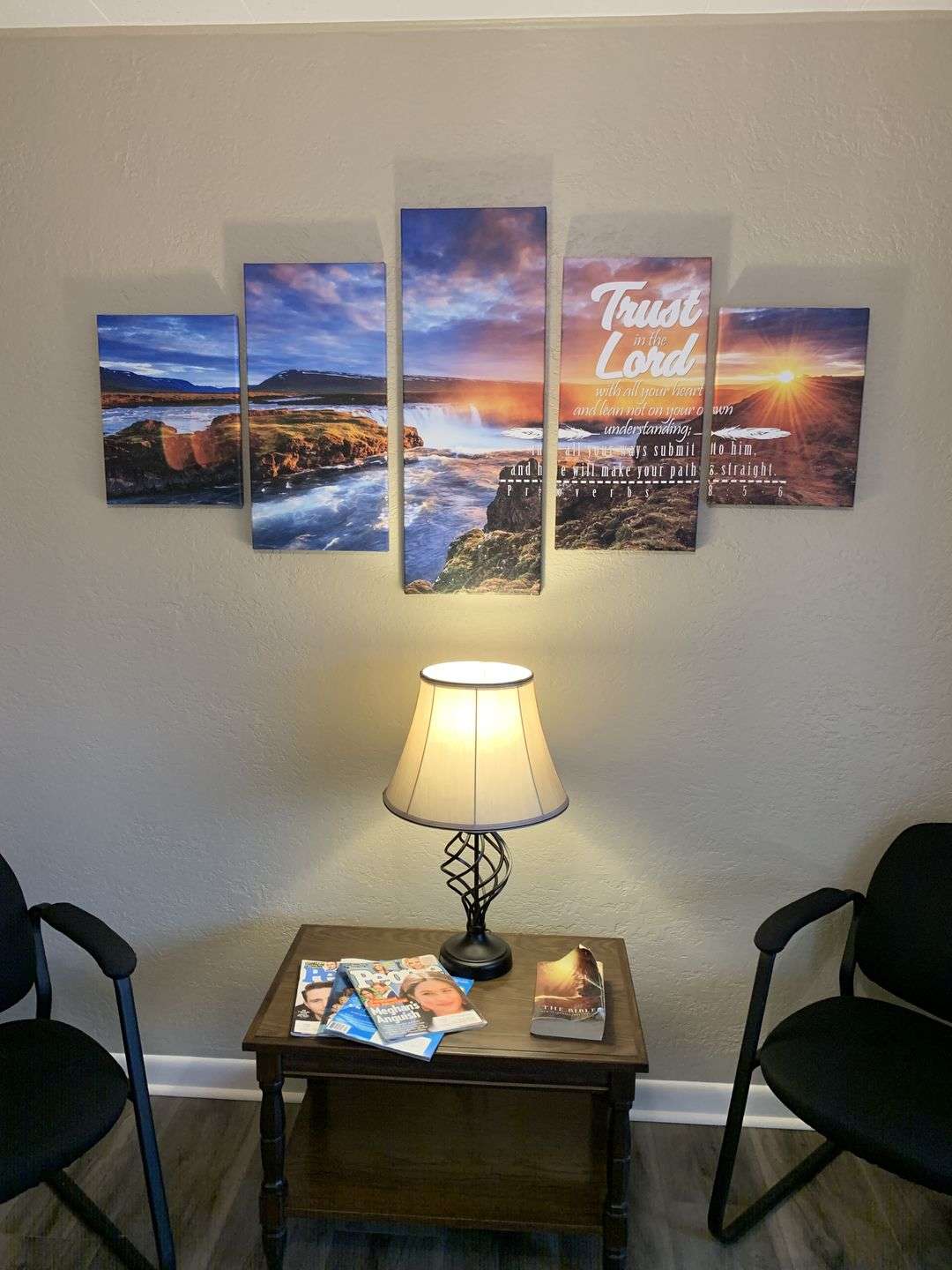 God created this beautiful earth and most of us are too busy to enjoy it. So I want to show God's creation through my art.

The canvases are custom made and hand-assembled by my team of dedicated and experienced art professionals that believe in spreading God's message through our art. All of my art is created with love and I hope you see that.

Every piece is hand crafted from the design & cutting that is put together through custom hand stretched framing. I hope that you see my pieces are handcrafted, custom designed & high quality piece of framed art that you can admire for generations to come.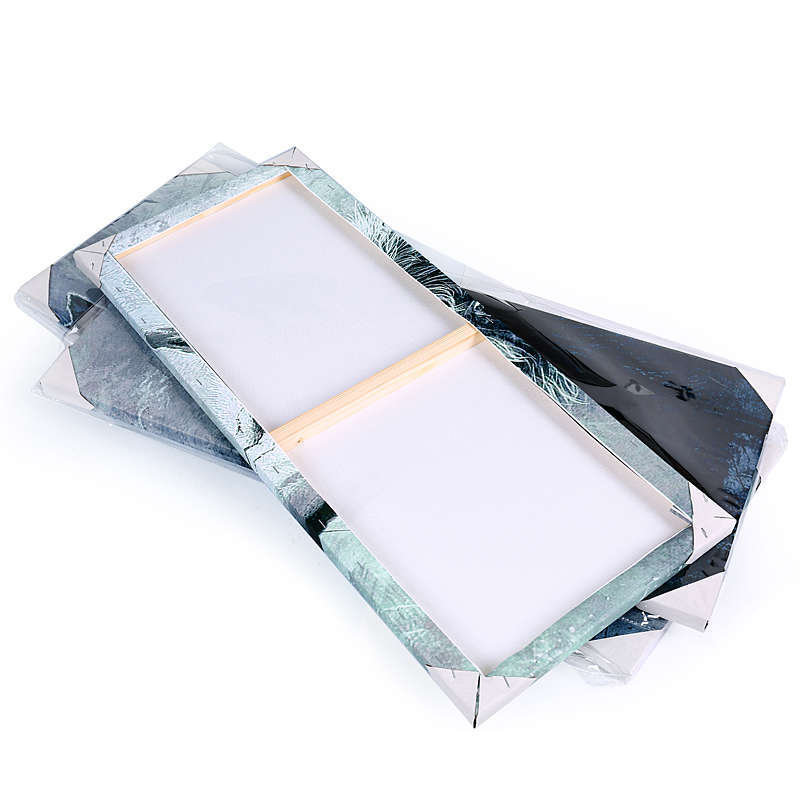 I don't use folded cardboard or cheap boards. The canvases are stretched onto heavy-duty solid pinewood frames with raised corner edges. The width is 3.6cm or 1.4 inches and very light to carry and easy to store. You just need small screws to hang them up.
Weight: 1-3kg / 2 - 6lbs (Depending on size)
Frames: 3.6cm / 1.4 inches

This is a picture of the back of 1 of the panels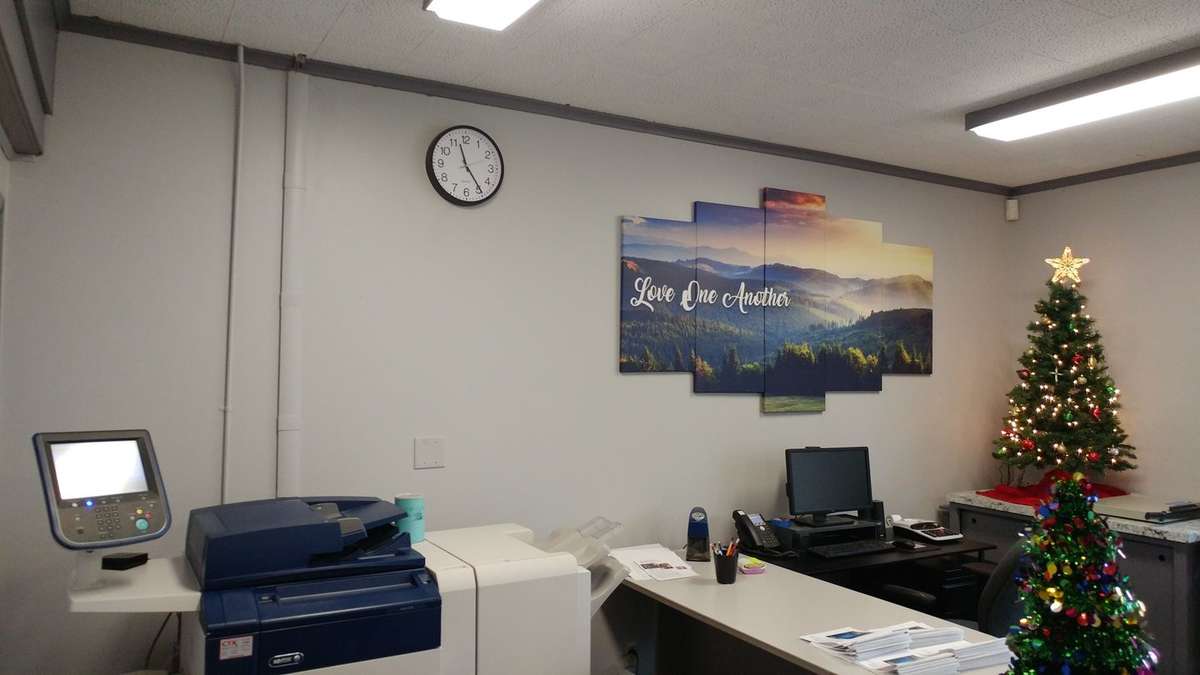 Unpack it, hang it up, step back and enjoy.
Hang it in the office and dining room and feel the difference.
And the best thing?
I believe my wall art is something you can admire for years to come.